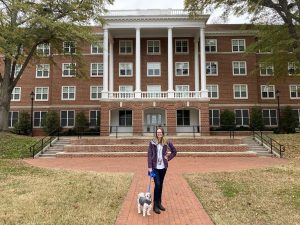 Hello, I'm Kylie Gannon. I'm a Psychology major and a Criminal Justice/Criminology minor at Longwood University. After my time at Longwood, I would like to go to grad school in order to become a Clinical Psychologist. My first year at Longwood has been very eventful. I joined the Honors Student Association in the first semester, was initiated into Alpha Sigma Tau in the second, and met many amazing people throughout the year. I'm very excited to return in the fall to see what else Longwood has in store for me!
During my second year at Longwood, I became my sorority's Director of Philanthropy! I always knew that was the position I would want to be in so I was super excited! It was a little challenging making everything work with the pandemic, but things worked out in the end! We had fundraising outdoors (with masks on and hand sanitizer at the ready) and we had a self defense seminar on Zoom. I also met even more people this year, including my little! My big and a few of my other friends graduated, which was sad, but we already have plans to visit.
This is a photo of two of my sorority sisters (my big Keely is on the left and our President Gwen is on the right) at a fundraising event for the Shelter for Help and Emergency that I planned!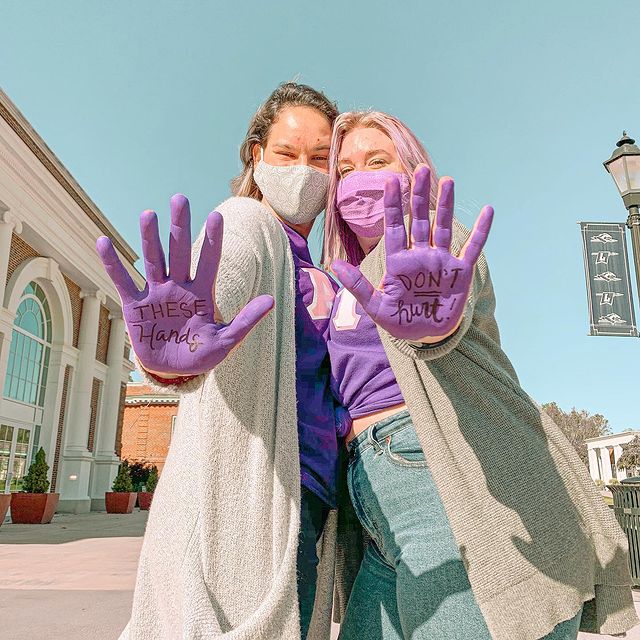 During my third year at Longwood, I became a Desk Aide! I enjoyed working in Wheeler and getting to help all of the Freshman check in for the first time. I also became involved in research with a few different professors, which was super interesting! I graduate in December so I only have one semester left but I am researching grad schools like crazy and I am so excited! The picture below is of Dr. Ritzert, Leah, and I working on our research project.