Virginia State Reading Association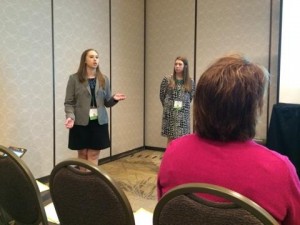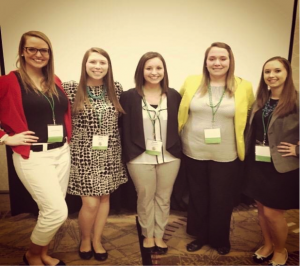 A highlight of the conference for me was learning about leveled text and PALs. I was able to attend a presentation on where to find leveled text on the same topic which is a hard thing to do.  Throughout my time tutoring and student teaching I had a hard time finding materials on different levels that were about the same topic.  The presentation provided me with useful tools on how to create my own text and where to find text.  The other presentation that I found very helpful was a presentation on PALs.  Due to me not having a classroom of my own I have never been able to work on the PALs website so seeing a presentation on how to use the website will help we a lot in the future.  Presenting at the conference was also a highlight because being able to share information to other teachers is very rewarding.  It was my first time ever presenting at a conference and just knowing that some teachers learned information from my presentation was the best feeling.  Overall I learned a lot of useful strategies and tools that will benefit me in the future when I begin my career.
Comments are closed.