Halloween candy, wine pairings, and a scary play reading- Oh My!
Assistant Professor of Acting Lacy Klinger, and publicity manager Chris Klinger have founded a new non-profit theatre company in Farmville, VA.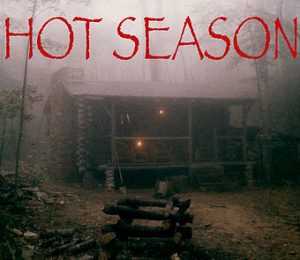 Illyria Theatre Company joins forces with the Virginia Tasting Cellar to offer a one-afternoon only event in the spirit of Halloween. Come enjoy the treats of the cellar and listen to a scary play reading, featuring other Longwood University faculty, staff, and students:  Professor Ronda Scarrow, Professor Don Blaheta, Clint Wright, Greg Tsigaridas, and Longwood senior Baylee Holloran.
Saturday, October 29th  at the Virginia Tasting Cellar at 4:30 pm! Free admission!
(HOT SEASON is rated PG-13 for content, language, and mild violence.)
Filed under: Communication Studies & Theatre