Posts tagged
TED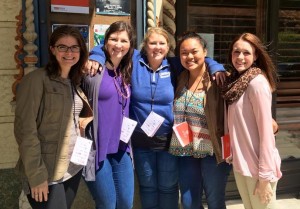 I had the opportunity to attend TED x RVA on Friday with four fellow graduate students here at Longwood University.  This year's conference theme was "Artful."  Speakers spoke for a maximum of 20 minutes each, all applying art to their interests and professional careers.  One of my favorite stories came from an audience member who placed a big table in her front yard of downtown Richmond and has added a sense of community to the neighborhood, as everyone gathers around the table regularly to socialize.  It was refreshing to see the importance of finding a sense of art in all aspects of life, and I loved how these talks applied to all of us in the audience, whether in graduate school or a career.  Furthermore, I loved seeing how these talks applied to individuals in a variety of graduate programs here at Longwood.  It is always fascinating to see the power of interdisciplinary collaboration.
Through the Graduate Student A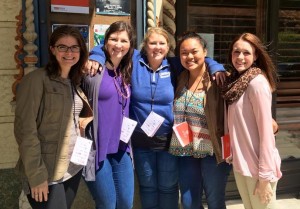 dvisory Council (GSAC), I had the wonderful opportunity of attending TEDxRVA. The theme for this year was "artful." All of the presentations looked at art from different perspectives to include more areas than how I typically viewed "art." My favorite presentation was by Dr. Peter Pidcoe. He is a rehabilitative engineer and is an Associate Professor and Assistant Chair in the Department of Physical Therapy at VCU. He discussed creating the Self-Initiated Prone Progressive Crawler (SIPPC) to react to baby's small movements to simulate crawling in children with motor disabilities. I want to go into a field that works with children with special needs, so I just loved hearing about the SIPPC and realizing how it is considered artful.