Speech Language-Hearing-Association of Virginia Conference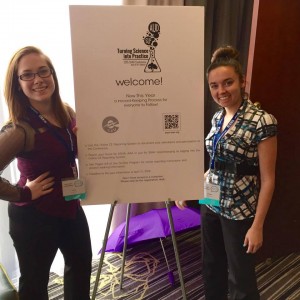 I recently attended the 2015 Speech Language-Hearing-Association of Virginia (SHAV) Conference. It was a conference for students and practicing clinicians. It was my first time attending the conference and I really enjoyed the experience. I went to many presentations including ones about feeding therapy for babies, serving students with severe disabilities, AAC devices, oral care, and social communication disorders. I got to mingle with my own cohort and faculty, as well as with students and from all over the state.
There was a large room set up with vendors who specialize in various products used in the field. I went to each vendor, learned about multiple new products, and even got many free samples!
There was a graduate student luncheon where the SHAV Board spoke to us all and allowed us to ask any questions we wanted about the field, our future plans and jobs, and anything else we wanted.
Comments are closed.