2015 Virginia State Reading Association Annual Conference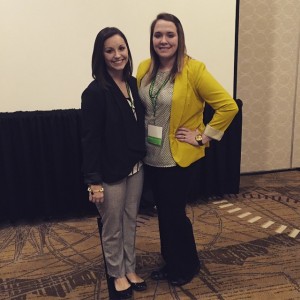 This past weekend, I attended the 2015 Virginia State Reading Association Annual Conference in Richmond, Virginia! The theme of this year's conference was "Reading Is Magical". Jen Eubank and I presented on the topic of motivation regarding adolescent readers to educators, administrators, reading specialists, and literacy coaches from across the state of Virginia and other visiting states. We were extremely pleased and grateful that over 50 people chose to attend our session! Our 50 minute presentation included the following: group discussion (think-pair-share), the definition of an adolescent readers, what the research says, instructional practices, engaging activities, and a wrap-up discussion/what stuck with you? The engaging activities included: Pecha-Kucha, Gummy Bears Story-Telling, Sticky Notes, and Create-a-Story. We provided attendees with a detailed newsletter with step-by-step instructions for each activity, materials needed, time required, and how to incorporate these activities into the classroom. It was a wonderful experience to be able to talk with these attendees as they shared their prior classroom experiences and offered ideas to enhance or modify the activities. Laughter and excitement filled our entire room as attendees collaborated and communicated with one another. An experienced reading specialist stated, "I could see myself modeling and sharing each of these activities with the teachers I work with."
After presenting, I was able to attend several other featured speakers and concurrent sessions. One featured speaker I loved listening to was Richard Allington, who happens to be the author of one of our textbooks (What Really Matters for Struggling Readers). His passion for literacy is very moving and inspiring. These speakers and sessions provided me with several ideas, resources, and activities that I will definitely utilize within my future classroom. It was exciting to watch my fellow grad students present on topics they have become so knowledgeable of. The amount of support I felt from my professors and fellow grad students was very comforting. We have become one big happy literacy family! There were also lots of vendors at the conference that supplied me with resources, websites, leveled readers, and other books to use within my own classroom library.
I had such an amazing time at VSRA! Reading truly is magical!
Comments are closed.