VAASL Conference in Roanoke 2014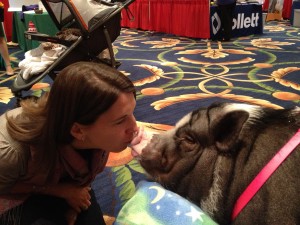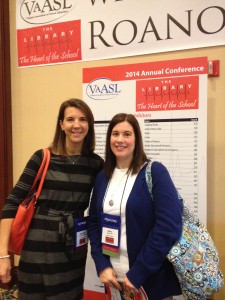 This past weekend I had the pleasure of attending the Virginia Association of School Librarians (VAASL) conference in Roanoke.  Besides spending time with my colleagues from the Loudoun cohort of Longwood University, it was wonderful to meet so many librarians from around the state.  There are multitude of great things happening in Virginia libraries!  My favorite session was presented by the dynamic Heather Moorfield-Lang who compiles the VAASL "best of" website and apps lists every year.  She presented several websites like haikudeck.com, pearltrees.com and thinglink.com.  I am looking forward to sharing this information with my school and colleagues.  The speakers were dynamic and invigorating, especially Kim Johnson and Neal Shusterman.  Hands down, the highlight of the weekend was hearing Dr. Audrey Church introduce each of us at the Longwood Alumni gathering.  Dr. Church makes all of us feel like we are the most important student to her, but to realize that there was a great network of librarians and future librarians in her fold made me feel like I am part of something special.
~Elizabeth Madigan
Comments are closed.