My name is Rio Weber and I an now going into my Junior year at Longwood University.  My journey to Longwood begins when I take a right out of my driveway, go three quarters of a mile, make a left then another left past my high school, from here the journey down RT3 can be a difficult one, but not as taxing as the tolls by Richmond and Chesterfield…
But actually, I graduated from Riverbend High School and have been playing field hockey since my freshman year there. Playing field hockey has been one of the most difficult and rewarding things I have done in my life so far. I have made long-lasting friends and learned how to be apart of something greater than myself.  Currently, I am on the varsity team here at Longwood and being on the team has been the main structure of my time here so far. In the fall of my freshmen year we placed third in the MAC conference regular season and I started in eleven out of fourteen games. Coming in last fall was a huge adjustment, but having my teammates and newfound best friends made it much smoother. Some bumps in the road along the way led us to becoming even closer. In 2019, we went further than we ever have before in the conference tournament, making it all the way to the semifinals. I was named to the All-MAC Conference Tournament Team, which is very exciting. My goal is still to be named to the regular season first-team by my senior year.
I have already learned countless lessons about life and especially how to live with people other than my family.  I am able to put others needs above my own and show empathy and concern for others as we come together with our common goals of playing well and winning.  I have been able to observe the coaching staff demonstrate a fun yet serious, get things done, and hold yourself to a high standard environment.   In addition, learning from the coaching staff and how to take criticism as an opportunity to grow will help me go far in society.
This year was definitely a test for me and my friends, we had a few bumps along the road and came out one short. This experience pushed me to analyze the way we handled the situation and how to not make that mistake again. I also believe that I am in need of some personal growth regarding how I channel and express emotions. One of my goals is to learn how to express what I'm feeling more directly rather than let it build and build.
I recently declared a Political Science major, I'm still not really sure what to do with that, but right now the idea is to go to law school.  Still, as long as I end up doing something to better my community and make an impact either locally or on a global scale I will have lived a fulfilling life. I still have hopes of working for a non-profit or non-governmental organization for a few years after college to gain valuable career and life experience learning and serving overseas. I am thinking about going to law school, after a year of travel and service work, in order to change someone's life.
"The mission of a U.S. diplomat in the Foreign Service is to promote peace, support prosperity, and protect American citizens while advancing the interests of the U.S. abroad."  https://careers.state.gov/work/foreign-service/officer/
6/5/2021
Hey blog, quick update … Well I made it through junior year and a pandemic, something I am truly grateful for because not everyone was as fortunate. COVID-19 took more than half a million lives and cost millions of jobs.
This past year I added a homeland security minor, a criminal justice minor, and a pre-law concentration. I completed an honors research project that delve into Russian election interference, comparing current tactics to those originating during the Cold War and the 2016 presidential election.
2020 brought many challenges but also provided me with the opportunity to grow closer with my two roommates and best friends. Here are a few pictures from this year!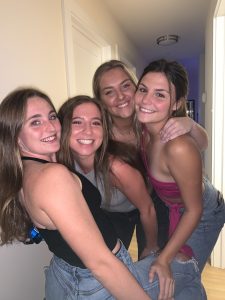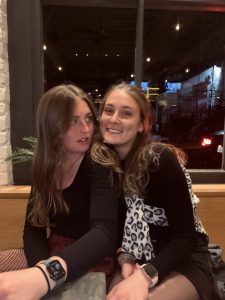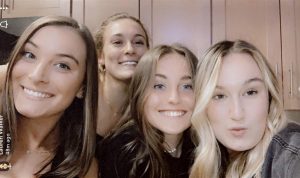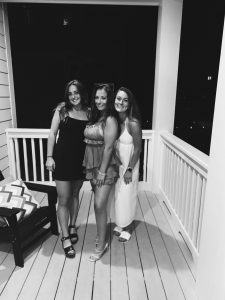 My dog Bean turned 1!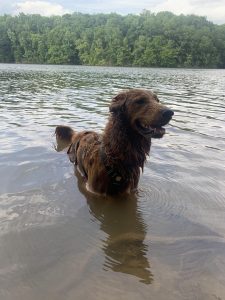 I scored my first goal and had an assist this year!