Virginia School Counselor Association 2017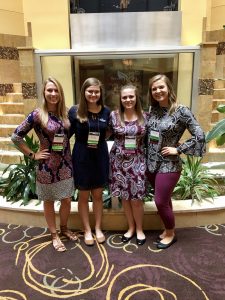 Attending the Virginia School Counselor Association Conference helped improve my professional identity. This conference was full of influential speakers who have experience working with students from several districts in Virginia. Having the opportunity to listen to these speakers was both informative and eye-opening. The most impactful speaker was the keynote speaker, who discussed the mixed messages delivered to students and how they effect their actions and behaviors within a school environment. This information will be very beneficial to me and my future as I continue to develop my professional identity. I also had the opportunity to meet school counseling coordinators from districts around Virginia. During this time I was able to discuss current issues and trends that school counselors are encountering in their everyday work. It was great to be surrounded by individuals who spoke the same language as me and understand the impact we have within schools. I look forward to attending more conferences surrounding counseling education!
Comments are closed.