Speech-Language-Hearing Association of Virginia Conference 2016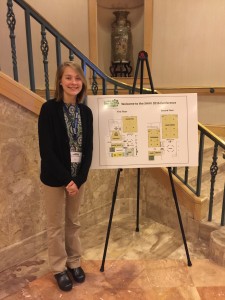 I took the wonderful opportunity to attend the 2016 Speech-Language-Hearing Association of Virginia (SHAV) conference held in Chantilly, Virginia.  While at the conference, I heard many valuable presentations discussing topics related to speech-language pathology.  There were several sessions offered at the same time so it was difficult to select sessions to attend.  Most of the sessions I attended focused on articulation therapy, therapy for individuals with autism, and literacy strategies for school-aged children.  I learned about resources that can be used in future therapy sessions.  During one session, I actually made one manipulative that I was able to take home.  I also visited several booths pertaining to employment opportunities as well as booths displaying various products that could be purchased and used during therapy.  This was my first time attending a SHAV conference and I hope to be able to attend each year in the future!
Comments are closed.