Virginia State Reading Association Conference 2015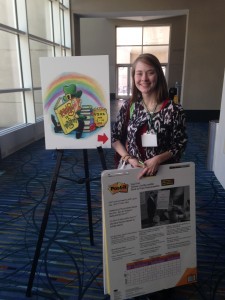 Last week, I took the wonderful opportunity to attend and present at the Virginia State Reading Association conference in Richmond, Virginia. The theme of the conference was "Reading is Magical". While attending the conference, I learned many different strategies from experienced reading specialists and literacy coaches that I can use as a reading specialist/coach. I was able to see and hear about how an experienced reading specialist worked with another reading specialist as a team to successfully and effectively meet the needs of the entire student and teacher population in the school. I also collected great resources that will be useful for me as a classroom teacher and/or reading specialist/coach.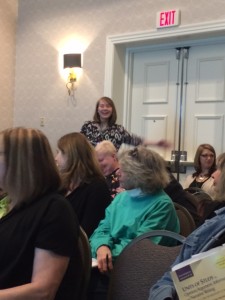 The topic of my presentation was "Let's Get Engaged!".   It was a 50 minute research-based presentation about motivation and engagement. Teachers, reading specialists/coaches, graduate students, professors, and administrators attended my session. I had the attendees participate in different activities they could use as educators and facilitators. The examples could be manipulated and implemented in their field based on the content focus and need of the students. Overall, being able to attend and present at this conference has given me more experience and confidence with presenting and networking with other educators and facilitators that will help me with my career.
Comments are closed.