Registration now open for Longwood University and Hampden-Sydney College faculty and staff. Go to https://forms.gle/wG7BGegTY47wwiVQ7 to register.
For the Health of It! Learning and Course Design
Longwood's Center for Faculty Enrichment (CAFE)
Annual Pre-Semester Seminar Series
January 4 & 5, 2023 (Via Zoom)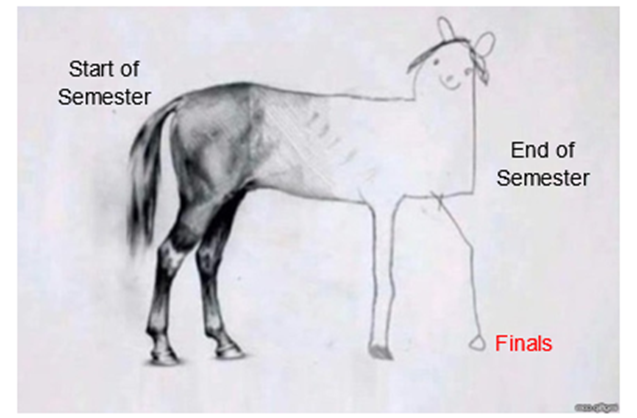 This meme just might capture how you and your students feeling around week 10. The cumulative effects of a semester's worth of teaching, learning, completing assignments, and grading is affecting our energy levels and motivation. At the end of the semester, many of us have high-stakes assignments due, resulting in an increased workload for faculty and students alike. Just when we expect students (and ourselves) to be at our best, we sometimes lack the energy to sketch out the rest of the semester. Looking forward to spring semester, perhaps we can "draw" the semester differently. Join CAFE and experts from across Longwood's campus for strategies, tips, and suggestions on ways to improve course pacing to help maintain faculty and student well-being.