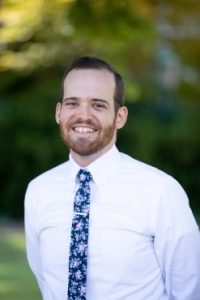 Qualitative Research Design Consultant                                              
Dr. Scott T. Grether
Assistant Professor of Sociology
Co-Director Race & Ethnic Studies
gretherst@longwood.edu (quickest response; within 24 hours)
434-395-2061
Qualitative research enables us to understand the world without using numbers. Using non-numeric data (such as interviews, fieldwork, content analysis, archival research, visuals, participant-produced data, focus groups, case studies) provides a unique way of seeing, analyzing, and explaining the world we live in. Like any kind of research, the challenge is to figure out how to take your idea and turn it into a feasible project. That's what I would like to help you with.
I have two goals as the qualitative research design consultant:
Provide general workshops during the academic year on qualitative research. 

The goal of these workshops is to answer the following questions: 1) What is qualitative research? 2) How is it used across academic disciplines? 3) How can this help me in my professional development?

Offer directed and tailored advice on your qualitative research project.

I'm always excited to discuss qualitative research! During these consultations I'm happy to discuss a project you have in mind which you feel is best suited for qualitative research. These ideas can be at any stage in the design process. From the nascent idea which came to you over a cup of coffee, to the ready to write it down into an IRB proposal idea.
Please reach out to me. My contact information is above. I look forward to working with you!