Teaching Writing:

Managing online writing instruction.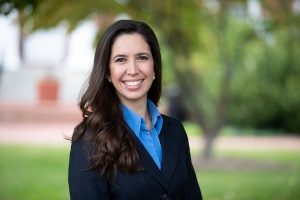 Elise Green
Senior Lecturer, English
(434) 395-4908
greenea4@longwood.edu

Reduce
Reduce the number of formal graded writing assignments. Your previous plans were built on the assumption that you would be able to troubleshoot and explain the assignments in class or in your office. As you have figured out now, everything online takes longer. And Zoom or any online conferencing is not as efficient as face-to-face. I would argue that 20 minutes in Zoom is the equivalent of 5 minutes in class, unless you are just lecturing.
Recycle
Stick with the style of writing you have already required and ask for different content. Asking students to try new genres adds a layer to your teaching and their learning that may be too much as you adjusting to online tools, and they are adjusting to Zoom and multiple environments. The 5-paragraph essay is not forbidden or cliche. It's a genre that works to get information on the page for you to see how they are digesting info.
Restate
You thought it was going to be reuse, huh?
Restate what you want from the students. Use the same words for the same actions. If it's an analysis paper, ask them to analyze. Don't change the verb and use 'discuss.' Explain what you mean by analyze even if you have already explained it in class, ad nauseam. And you can certainly use the word 'discuss' in the explanation of analyze.
Be explicit in your directions for the writing. If you can tell them what you want in the beginning, middle, and end, do it. This is about being explicit with the genre you want. If you can give them examples as a model, do it.
Below are more tips and some resources:
Teaching Writing
Consider some writing (or assign smaller pieces of writing) to be about encouraging a process of thinking through an idea and grade it complete/incomplete. You can count these as attendance. If they miss more than 10%, dock students accordingly.
Double check that writing is the right evaluative tool. If a quiz or a text works, use that. If writing is the way to go, check your outcomes that content is being engaged in the assignment.
Assigning Writing: Now that you are assigning writing online, consider revising the explanation to be clearer but not verbose.
Here is the template I recommend for writing assignments.
Consider adding a recording to your handout. Make your assignment explanation a PowerPoint slide and then add audio. See the screenshot to the left. Select Insert, Click Audio, and you'll see Record Audio.
Or make a Studio recording in Canvas (contact DEC for the procedure). You might walk them through the sheet, extending explanations with examples. The benefit is that the student can listen again if the student desires.
Teaching Writing will be achieved by writing clear and concise assignment sheets (see above) and providing time for feedback.
Feedback can be achieved by having students do one of the following:
Post their initial idea in Discussion Board as a proposal, or a draft of the document, or some partial document depending on your goals or your time. You comment on the first two in Discussion Board to model what you expect in peer review, then assign students to students start Peer Review.
Posting to Discussions in Canvas. To reduce the number of comments on each draft, put them in groups to give feedback. Or ask them to comment on the person above and below them only. (The first person comments on the last person who posted. The last person comments on the first person in the list.)
They could send you this material for your direct feedback. I don't recommend this if you have many students. If it's a short document, they can cut and paste the document in an email. You can hit "reply" and comment "in" the draft. OR they can submit it in Canvas, and you can achieve the same thing.
You can meet with them by phone or Zoom once they've sent you the document. Talking saves your typing hands and allows the student to dialogue with you.
Assessing Writing– Continue your same strategies if they work online.
If you suddenly have more work than you can handle, sitting with papers until you comment on every last one of them is not sustainable nor is it helpful to the student who has to wait extra long until you can get through all the papers.
Use a rubric. Now is the time to create a simple 4-5 category rubric as a word doc or in Canvas, with Excellent, Above Average, Average, Below Average, Poor, Failing criteria and click the buttons. Find one online that fits your criteria and add language from your goals, outcomes, or assignment description.
Then offer phone conferences for anyone who wants to talk through the score.