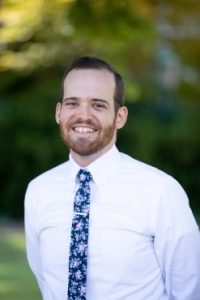 SoTL (Scholarship of Teaching and Learning) Consultant
Dr. Scott T. Grether
Assistant Professor of Sociology
Co-Director Race & Ethnic Studies
gretherst@longwood.edu (quickest response; within 24 hours)
434-395-2061
Among the many things I didn't know about higher education, is that there is an interdisciplinary field of scholarship on teaching and learning. Broadly constructed, SoTL is when faculty (and sometimes students) produce public scholarship about what happens within the college classroom.
This scholarship is not bound to any one form. For instance, SoTL projects can relate to a class syllabus for a new course, a lesson plan, a learning activity, or an original research project about something occurring within the classroom that you'd like the world to know about.
How you present SoTL is also not bound to any one form. Some examples include presentations at academic conferences, teaching workshops within your own learning communities, being a guest speaker on a podcast, or publishing the results of your work in academic and non-academic outlets. 
**Because we work at a public, liberal-arts university, Longwood University is the perfect place for you to develop and contribute to SoTL!**
I have two goals as the SoTL consultant:
Provide general workshops on SoTL during the academic year. 

The goal of these workshops is to answer the following questions: 1) What is SoTL? 2) What are some examples? 3) How can I use my teaching experiences and turn them into a SoTL project?

Offer directed and tailored advice on SoTL.

SoTL is unlike traditional academic fields. Namely, because it makes teaching and learning public and recognizes a multitude of projects which wouldn't otherwise be published in traditional academic outlets.
I'm happy to consult with you or your department about SoTL. We can talk through how that new activity you created for class, or a revised syllabus which you think other scholars within your field would find interesting, or a new curriculum feature to your program might provide inspiration for other within your field can be turned into a SoTL project.
Please reach out to me. My contact information is above. I look forward to working with you!