Congratulations to Kimberly Daucher, a Criminal Justice student with a minor in Professional Writing, for successfully completing an internship with Arianna Sharfman Photography in Los Angeles, CA! Kim's internship focused on developing a professional website and creating/maintaining social media accounts. In Spring 2018, Kim will also complete a study focusing on professional writing in her field of specialization by preparing a guide on the use of rhetoric and professional writing in the practice of criminal justice. Kim expects to graduate from Longwood in May 2018.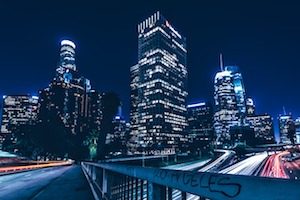 Here is her reflection on her internship during the summer of 2018:
"For my ENGL 492: Internship in Professional Writing, I worked with Arianna Sharfman Photography in Los Angeles, CA. My internship focused on audience and design more than I anticipated. During my internship, I needed to practice communicating information in a way that both Arianna (as an expert photographer) and her intended audience (which might include novice photographers) could understand. Among many other things, I also practiced creating and maintaining customized social media accounts with technology where the design options are limited and how to create content tailored to a specific audience. Since Arianna wanted to expand her audience to non-photographers, I suggested creating content that appeals to young non-photographers of all genders. I created a list of blog topics for her to have quickly on hand — tips and tricks, tutorials, advice, and fun and useful topics that would attract general people who may just want some insight on photography or be interested in her work. I created example blog postings for her to use as a model; these were short postings that would be easy to read and that would draw attention. The same characteristics applied when I helped Arianna create her YouTube "about me" section. While I took the information from her initial biography, I further shortened it to the platform and made sure it was still fun and easy-going.
Working with Arianna was fun and eye-opening. I was able to communicate verbally and visually to assist Arianna in conducting research and designing new social media outlets for her to expand her audience. The experience also taught me that not everyone may consider their intended audience right away and that they may need help identifying that audience in order to cater their content to them efficiently. The design proved to be important on website layouts because the content is both visual and verbal; understanding effective layouts for photographs was as important as informational written communication."