Madrid offers some of the highest quality of learning, innovation, technology, and research. This being said, academics in Madrid are some of the most flexible systems in the world. Schools embrace changes in culture, trends, and technology to keep up with the ever-changing needs of both students and employees. With such a dynamic system, student input is a valuable resource for these changes and focus is on the advancement of society.
Another reason why Madrid offers students a quality experience for their education is the diverse cultures. It is incredibly easy to build friendships and connections with a wide array of individuals while studying in Madrid. Being one of the most visited places in all of Europe, it is no surprise that diversity within Madrid is vast.
Madrid offers many locations for relaxation and entertainment, this is especially sought after for students looking to unwind after a long week of exams and homework. If you're of age, there are almost six thousand bars in Madrid. Plenty of spots to hang out with your friends and even better to make new ones. If you're looking for more of a party setting, Madrid offers some of the best clubs with one of the liveliest nightlife scenes in the world. While there's only forty parks in Madrid, they cover over thirty-three million square feet of foliage alone. With that said, they are vast wondrous places to get lost in as a weekend adventure. If you're looking for a more relaxing setting, Madrid offers a large number of cafés, to grab a drink or recover after going to the clubs.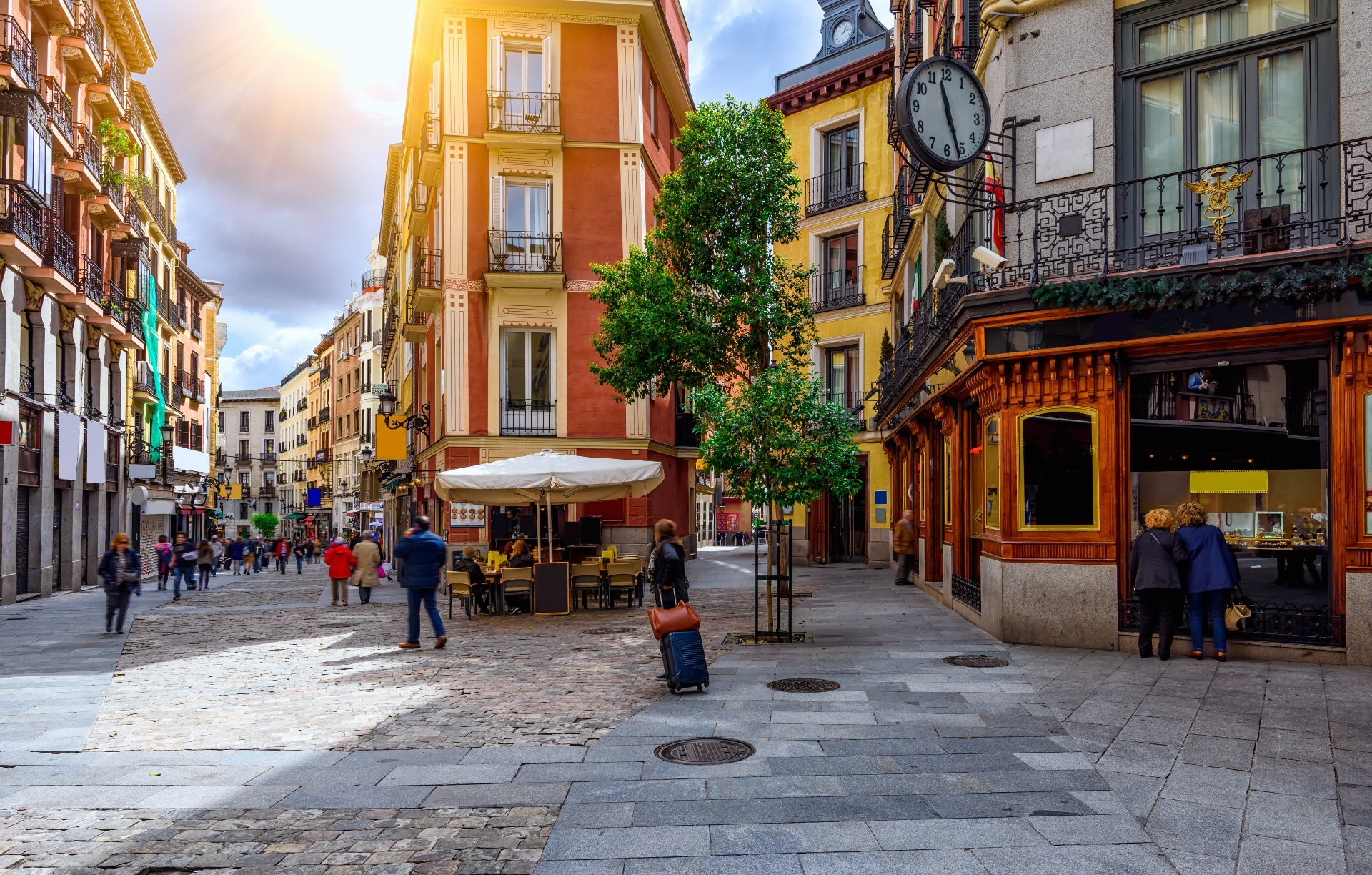 If an amazing education, great night life, many great parks, and fantastic cultures aren't enough to entice a student to advance their education in Madrid; the weather is amazing all year round. everyone hates to see the summer go when returning back to school. Well fear not, as Madrid is known for having amazing weather throughout the year. Being a student, having the ability to out and explore throughout the year is a gift that allows students to continue their summertime activities throughout the year.
Madrid is a wonderful place with lots to offer and many wonderful areas to explore. As a student, there is no reason why studying in Madrid is a bad decision.
Further Information
History:
https://www.history.com/this-day-in-history/spanish-civil-war-breaks-out
https://www.introducingmadrid.com/history
Pallucchini, Anna, Carlo Ludovico Ragghianti, and Licia Ragghianti Collobi. Prado, Madrid. Great Museums of the World. New York: Newsweek, 1968.
Minchom, Martin. 2015. Spain's Martyred Cities: From the Battle of Madrid to Picasso's Guernica, Including the Reconstructed Text of Louis Delaprée's the Martyrdom of Madrid. The Canada Blanch/Sussex Academic Studie. Eastbourne: Sussex Academic Press, 2015.
Stewart, Jules. Madrid: The History. London: I.B. Tauris, 2012.
https://www.museodelprado.es/en
Cuisine:
Gibbins, Paul. "Best Cheap Eats in Madrid, Spain." Culture Trip, The Culture Trip, 16 July 2020, https://theculturetrip.com/europe/spain/articles/best-cheap-eats-and-budget-restaurants-in-madrid/.
V, Bon. "The Culinary History of Madrid." Bon V, 2022, https://www.bonv.se/the-culinary-history-of-madrid/.
,, Madrid Destino Cultura Turismo y Negocio S. A. "Flavours from All over Spain in Madrid." Turismo Madrid, 2022, https://whttps://www.esmadrid.com/en/spanish-gastronomy-madrid#:~:text=Madrid%20has%20its%20own%20gastronomy,of%20Spain%20to%20be%20savoured.d.