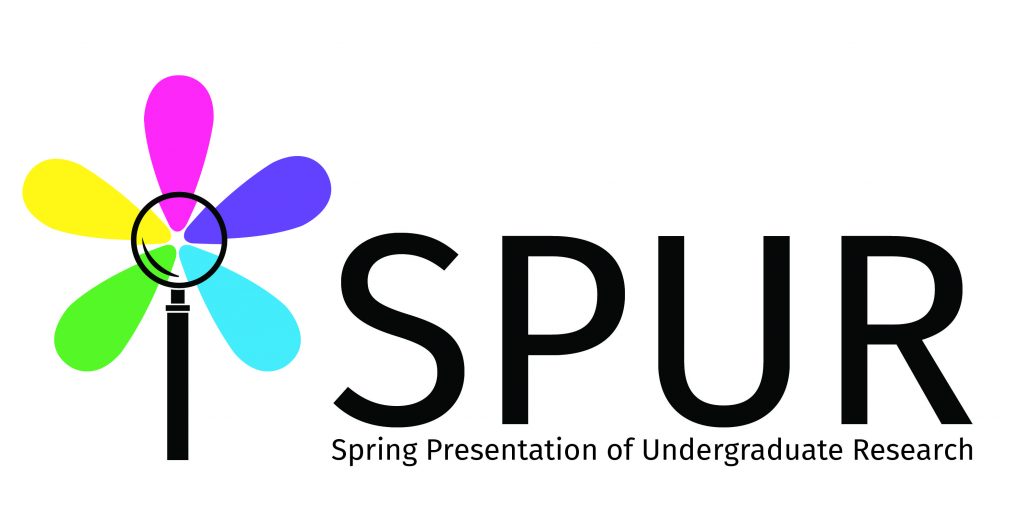 April 24, 2018
9:00 a.m. – 12:00 p.m.
Martinelli Board Room
SPUR is an all-digital presentation event where Longwood students submit a digital presentation prior to student research day. It is uploaded to several online platforms, including  Digital Commons, the university's digital repository that is  accessible via Google and major search engines. It is also part of the Digital Commons Network, which brings together scholarly work  from hundreds of universities and colleges worldwide.
On student research day, students participate in a catered informal networking session to share their motivations and experiences. Students can participate in SPUR and other events on student research day.  All student participants receive an Office of Student Research sling bag!
All research, including creative work, is eligible, including works-in-progress, completed projects, preliminary findings, drafts, research-based coursework and independent research. Submissions must be from student-initiated research, where the student develops or is substantially involved in developing a research question.
3 Reasons to Participate in SPUR!
SPUR is for everyone. Students from all disciplines can participate.
SPUR is fun. All student researchers receive a SPUR slingbag, and students with presentations with the highest views will receive a SPUR SwagBag, which includes a SPUR t-shirt, hat, water bottle and power charging bank, all in a canvas SPUR bag!
SPUR is forever. All presentations are deposited in Digital Commons, Longwood University's digital repository, which is searchable and available to individuals within Longwood and around the world. Students will have a permanent link to use for resumes, job applications, graduate school applications, websites and online profiles.
3 Ways You Can Participate in SPUR If Your Research Is In-Progress or For Future Publication
Base your digital presentation on an expanded version of your literature review and show lapses in the scholarship.
Share your preliminary findings from a small data set.
Explore failed experiments, avenues of inquiry you do not plan to develop or data you do not intend to use.
How to Submit to SPUR
Complete the SPUR 2018 Submission Form.
Complete the SPUR18 Digital Presentation Worksheet (strongly recommended if research is not easily transferred to a PowerPoint Presentation). Consult the Digital Presentation Sample for design tips.
Create a digital presentation in PowerPoint. Other file types will not be accepted. Animation and transitions may be stripped out of presentations when uploaded online.
Submit Digital Presentation as the primary file and the completed SPUR Submission Form as an additional file in Digital Commons.
Submissions will be reviewed using the SPUR Submission Rubric.  Students will receive a notification of acceptance or a request to revise and resubmit. Students are strongly encouraged to seek assistance from the Office of Student Research.
Deadlines
March 30, 2018 @ 5:00 p.m.: Submission deadline
April 13, 2018 @ 5:00 p.m.: Revision and resubmission deadline
Please direct any questions to Dr. Crystal Anderson, Director, Office of Student Research, andersoncs2@longwood.edu.