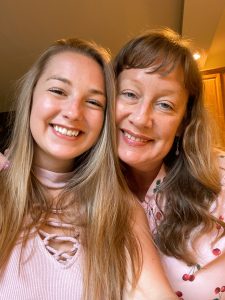 My name is Kaylee Eckert, and I am a student in the Class of 2023! At Longwood University, I am earning my Bachelor's of Science in Nursing degree with a minor in Biology. I am also a scholar of the Cormier Honors College. Since before I could remember, I have always known that I've wanted to have a career in the healthcare profession. This dream was mainly sparked by my dad, who has been a Paramedic and Firefighter for all of my life. My mom has also played an important role in my life because she inspired me to want to work with children and has always been my number one supporter. In late middle school, I chose the career path of becoming a nurse, and I have been diligently working towards this goal ever since then.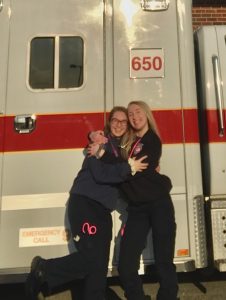 When I was 16 years old, I became a nationally registered EMT and began volunteering at my local fire-rescue station. This decision has by far been the best decision that I've ever made because it opened so many doors for me to become even more successful as a nurse. For example, the summer before I came to Longwood as a Freshman, I was awarded the opportunity of being a "mini-fellowship student" at VCU's Level 1 Trauma Center hospital in their Emergency Department. Because of this, and in conjunction with my experience as an EMT and being in nursing school, I was offered a permanent job in VCU's Pediatric ED as a nursing care partner!
From the moment that I stepped onto Longwood's campus, I was constantly told that being involved in a plethora of clubs would be one of the best things that I could do at Longwood. So, I listened carefully to this advice and immediately began joining numerous different organizations that carried meaning to me. In the Honors Student Association, I currently hold the leadership position of Community Service chair (as of Spring '20-Fall '19). Another leadership position that I will soon be holding is being the co-president of the Episcopal Campus Ministry between Longwood University and Hampden-Sydney College. I am also a member of the Student Nursing Association, STEPS, Promise 16, and Alpha Lamda Delta. One of my aspirations for this upcoming academic year (2020-2021) is to also take a leadership position in the Student Nursing Association.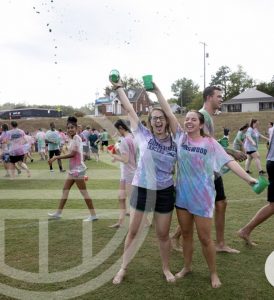 Other accomplishments that I have had the pleasure of achieving during my time at Longwood have been receiving multiple academic scholarships, making the Cook-Cole Dean's List for Fall '19 and Spring '20, being awarded the 2020 Emerging Leader Award, and receiving a commendation from Longwood's secret society CHI!
All of these experiences have made my time at Longwood so much more memorable than I ever could have asked for! One of the biggest reasons that I chose to attend Longwood for college is because of their commitment to making great citizen leaders through service to others. There is even another secret society on campus, PRINCEPS, that is strictly dedicated to recognizing this mission! From what I have seen so far, I know that the four years that I get to spend at Longwood will be some of the best of my life. (: