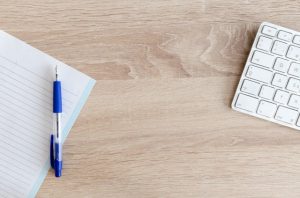 Longwood University College of Business and Economics students are gaining important experience outside the classroom. Under the direction of Dawn Schwartz, Instructor of Accounting, 14 students who have completed a "Tax Accounting 1" class and who are currently taking a "Tax Accounting 2" class are volunteering on several Saturday mornings this semester to complete tax returns for those in the community whose annual income is below $54,000. Schwartz states, "I'm excited about the involvement of our students … It's pretty huge that we have 14 students from my Tax 2 class when you consider that my class has only 21 students in it."
Prior to participating in these tax workshops, CBE students must have completed a training program through the IRS called Link and Learn as well as a test. Students are then able to e-file tax returns for citizens free through an IRS program. To date, Longwood students, in partnership with the Farmville Prince Edward Community Library, have offered this free tax service to 22 citizens in two workshops held at the library and in Hiner Hall on the Longwood campus. In addition, the Center for Financial Responsibility, directed by Dr. Bennie Waller, Professor of Finance and Real Estate, is providing refreshments, materials and assistance to clients as they arrive at the workshops.
According to Schwartz, students build confidence and the ability to talk with others as they engage in this real-life learning experience. Students have expressed to her how rewarding the tax workshops have been so far. "Overall, it's been a very positive experience," said Schwartz.
Additional workshops are planned from 9 a.m. – 1 p.m. in Hiner, Room G16 on the following dates: March 17, March 24, March 31 and April 7. Participants are asked to bring materials required to file a tax return. For more information regarding necessary materials or to book an appointment, please call the Farmville Prince Edward Community Library at (434) 392-6924.