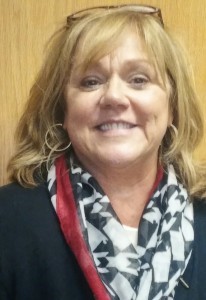 Teaching Speaking Consultant
Dr. Ronda Scarrow
434-395-2902
Speaking Across the Curriculum
Research tells us public speaking is the number #1 fear.  Our students struggle with this fear in a variety of different ways including issues related to confidence, knowledge, adapting to audiences, and preparation–to name a few of the more common concerns.  I have always practiced the motto that great speakers are not born, they are made.  As educators, we can help facilitate their process of moving from fear to competency.
My first teaching position after receiving my Bachelor in Communication and Theatre was teaching public speaking and coaching the high school forensic team.  Our team participated in national, local and regional competitions. I have a Master in Education with an emphasis in Communication and Theatre and a Doctorate in Higher Education and Adult Learning focusing on learning-centered and student-centered education. I have been teaching speaking at Longwood for over 9 years, and in every class, I incorporate oral presentations creating opportunities for students to practice speaking to a variety of different audiences.
In my role as a CAFE consultant,  I will offer a three-part series of workshops focusing on converting assignments to an oral presentation, helping students overcome their fears, and teaching how best to deliver a clear, specific, and focused message within different speaking contexts.
If you have any questions or want to schedule an individual consultation, just give me a call.