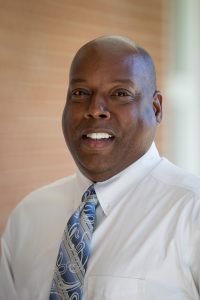 Hi! My name is Quentin Alexander and I am an assistant professor in the master's of education program in Counselor Education, located in the College of Education and Human Services. This is my 6th year in academia, having spent the first four at VCU in Richmond VA from 2011-2015, and at Longwood University since August 2015. I hold a doctorate degree in Counselor Education and Supervision from Virginia Tech University.
I started my teaching career as a Special Education teacher in Chapel Hill, NC, later received a second master's in Agency and Community Counseling from NC State University, and am currently a counselor educator. My area of research interests include multiculturalism, diversity, and inclusion. I research topics specifically related to the experiences of students of color attending predominantly White higher education institutions, and how we can best facilitate their experiences. My research often translates into pedagogical ways we can facilitate learning about ourselves and those different from us in and around the college campus environment. These are often difficult topics to introduce and facilitate. My goal is to share with you effective strategies for teaching student populations with multiple identities and cultural background.
I will offer 3 workshops that address the following areas:
1. Navigating and Facilitating Difficult Dialogue in the College Classroom
2. Understanding Our Privilege within the Context of Our Relationship with Students
3. Classroom Activities that Facilitate Understanding Multicultural Populations and Diversity in America
I am available for individual and/or group consultations about multicultural, diversity, and inclusion issues in your classroom or university office. Examples of consultations might include how to design a lesson that infuses multi-culturally sensitive topics, or ways to approach a difficult dialogue about diverse topics with students. Whatever you needs may be, please feel free to contact me!
I look forward to working with each of you. My motto for inclusive pedagogy is to "Meet them where they are and see how far we can take them."