Below is a list and description of the three different internship I completed throughout my college years and what I learned from each of them:
Busch Gardens Lead Supervisor Intern – Summer '16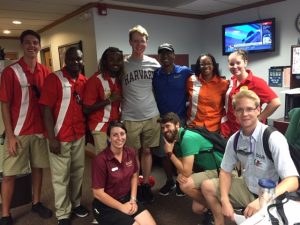 As a lead supervisor in the Park Operations department, I was responsible for supervising a 30 member team aging from 16-40 years old. I prepared a daily schedule that would control the flow of positions around the ride and determine when each team member went on break. I was the go-to person for guest complaints and made sure my ride was running smoothly at all times. I was also responsible for completing positive documentation for employees going above and beyond and negative documentation for team members arriving late or not showing up without a call ahead. This was a great experience as it allowed me to learn my first leadership role in the job that I loved and become more organized and gentle in my leadership style.
Department of Defense Commissary Intern – Summer '17
As a pathways intern for the Defense Commissary Agency, I was required to attend a two week Department of Defense training. I then assisted customers in person and over the phone. I created person connections with customers to create repeat business for the store. I handled all monetary transactions including: cask, check, credit, and food stamps. I helped monitor the self-checkout line for loss prevention and to answer any questions customers had. I also examined all customer's military identification cards prior to check out. This internship taught me how to work with people who are very different than myself and provided me with a sense of satisfaction being able to serve our men and women in uniform.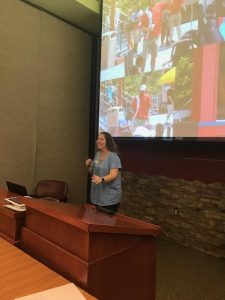 Busch Gardens Human Resources Training Specialist Intern – Summer '18
During this internship, I was responsible for being the presenter of the 25-60 person New Hire Orientation class. I served as the first face team members became familiar with in their time at Busch Gardens. I taught both international and domestic classes which required me to change my approach of presentation depending on the audience. I kept detailed record of training milestone completion and created ID cards and name-tags for each team member in my classes. This internship helped me to further develop my public speaking skills, create connections with new team members, and express my love for the company through an engaging presentation.