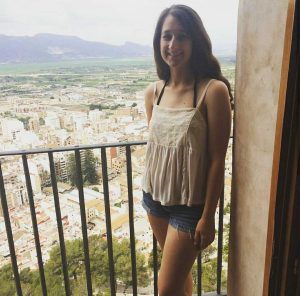 Hello and welcome to my Organizational Rhetoric Blog. I am your host, Morgan Pearce. Just to give some brief background on myself: I am a current senior at Longwood University. My major is English with minors in Children's Literature, Business Administration, and Rhetoric and Professional Writing. It is my goal to work in the Human Resource field, therefore, I am taking minors that will connect with English and Business. Rhetoric and Professional Writing is the perfect connection; Through this minor, I have taken Professional Writing, Technical Writing, Rhetorical Criticism, and Visual Rhetoric.
The purpose of this blog is an interactive project in my English 305: Organizational Rhetoric course that will explore the development and critiques behind organizational messages within corporations, nongovernmental organizations (NGOs), trade associations, organizations, locally owned companies, and more. Some organization messages that may occur within these organizations are promoting their identity, managing an issue, resolving a crisis, or recruiting and retaining employees and volunteers. Having the ability to understand organizational messages will allow me make wiser choices as a consumer and to make ethical and effective productions of rhetoric in the organization I work.
This blog will discuss different aspect of Organizational Rhetoric within multiple types of organizations. I am most interested in focusing this form of rhetoric in locally owned businesses.
My intended audience is employees in the Human Resource field. My blog will allow them to implement organizational rhetoric into their work life so that their day will run more efficiently. A few benefits will be: managing issues, resolving problems, and recruiting/retaining employees.
The context of this blog correlates with my desire to work in the Human Resource field and being able to understand symbols and manipulate organizational rhetoric so that businesses run efficiently.