Emergency downtime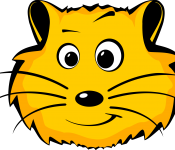 Hey folks, we're back! Sorry for the downtime on Wed evening and Thursday (3/16). The hamsters that power our server got tired and needed a nap…they are back on their wheels now and things are looking good!
One note: if you use either of the Feed Comments or FeedWordPress plugins those will be available Thursday morning (3/17). We had to disable those during our troubleshooting. We are working on re-enabling those plugins for those that were using them. Feel free to enable them yourself if you beat us to it (your plugin settings should come back on activation)!
Thanks for your patience!
Image credit Chrisdesign