Login timeouts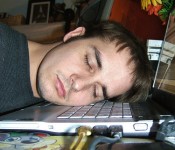 Heads up! Whenever you leave your blog logged in for eight hours with no activity you will now need to re-login to continue blogging. We don't want random folks (or perhaps your pets) to accidently post on your blog.
– Longwood Blogs Support Team
Photo credit: spcbrass on Flickr
Share your thoughts, post a comment.