Longwood Blogs Update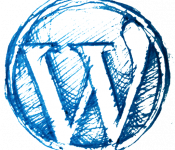 The aforementioned update to Longwood Blogs has been applied and our testing shows that all is well with the system. If you do see any new problems with your blogs, please report it to us.
With this update comes a number of changes, some of which you won't see, such as security fixes.  Here's a list of major changes that you will see:
The Admin Bar — this is a new bar that you'll see at the top of the page when logged in.  It provides access to some commonly used functions and is especially useful for managing multiple blogs.  If you don't care for the admin bar, you can disable it on your profile page, which you can find under Users > Your Profile.
Theme Filtering — if you're having trouble finding the right theme, click the "Feature Filter" link and a dialog appears letting you show only themes with certain features.
Improved Links Dialog — the links dialog is less complicated-looking and helps you link to other posts or pages on your blog.
CSS Editor — those familiar with CSS can now edit their blog's stylesheet to make any changes to the appearance desired.  WordPress.com would normally charge users for this added functionality, but you get it here for free!  Activate the "Custom CSS" plugin to use.
3D Tag Cloud — it's a tag cloud with all the tags arranged around a sphere that you can rotate to browse.  More about looks than functionality, but it looks awesome. Activate the "WP-Cumulus" plugin to use.
Theme Updates — the following themes received updates:  Arjuna X, Graphene, Oilipo, Snowblind, Titan, and Traction.
Plugin Updates — the following plugins received updates:  Blogger Importer, FeedWordPress, Viper's Video Quicktags, and WordPress Importer.
Fixes

Image Embedding — embedded remote images ("From URL") will now correctly resize.
Anarchy Media Player — this handy plugin that added buttons for embedding videos to the post editor has been fully replaced with Viper's Video Quicktags, which we've already enabled on your blogs for your convenience.
WordPress App — it's now working with your LancerNet IDs for login.  Now you can post with ease from your iPad, iPod, and iPhone.  http://itunes.apple.com/us/app/wordpress/id335703880