Spring 2011 Featured Blogs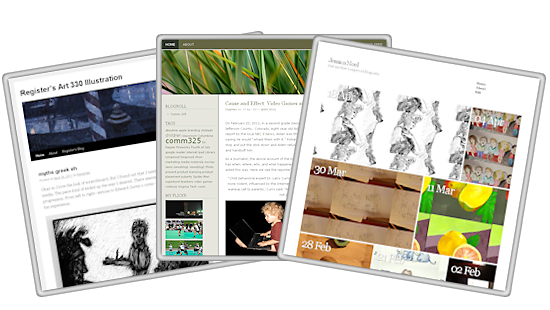 Beautiful use of the AutoFocus theme that allows students to display their creative work! Keep featuring your art, Jessica!
Wonderful use of Flickr RSS widget to showcase photos on a blog! Way to go, Stephen!
An excellent example of faculty's participation in a course blog! Chris Register has created his own blog where he is modeling the illustration processes for his students and contributing equally to the course blog.