New Plugins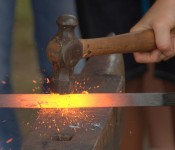 This week, we have made five new plugins available for use on your blogs.  Here's a rundown:
Add Link—enables a widget that you can use to allow visitors to add their own links to your blog (with password-protection).  This is good for course blogs.
Add Users—same as previous, except visitors can add themselves as users to your blog.  Also good for course blogs.
Lightbox 2 (replaces Litebox Plugin)—automatically makes image links on your blog use a lightbox
More Privacy Options—adds additional levels of privacy to your blog that allow you to limit who can see your blog.  You can access these new options in Settings > Privacy.
Widget Context—adds additional options to widgets that allow you to control what pages they display on
Share your thoughts, post a comment.