Rhetorical Situation
The Notebook is a movie that was released in 2004 and changed how people viewed love stories. It is set in the 1940s in South Carolina and features the two main characters, Noah Calhoun and Allie. They fall in love, but Allie's parents do not approve of Noah due to his lack of wealth. Noah then goes to serve in World War 2 and it seems that this is the end of their love story but the couple reconnects many years later. It is a heart wrenching love story because of the obstacles the couple endures. It is also an interesting movie because the story is being told by Noah when he has grown very old. He is telling the story to Allie who no longer remembers the love story or him due to having a memory loss illness.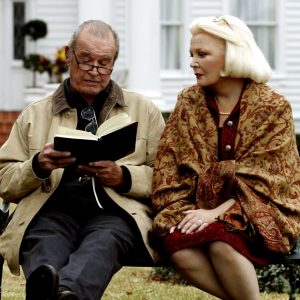 Throughout the movie there are many quotable lines that are still around today but one that has stuck with me is the, "If you're a bird, I am a bird" line. This was said when the couple was enjoying a day at the beach before Noah goes to war and they feel as though they are one in the same. It's memorable because of the strong feelings of endearment behind it. This saying was brought up because, Allie, was talking about if she could have once been a bird in the past. She talks of reincarnation and she hopes that is a bird.
A Fantasy Theme Analysis 
The goal of doing a FTA is, "to identify, understand, and interpret those converged symbols" (Sellnow 110). This analysis is trying to dig deeper at how something like the say, "If you're a bird, I am a bird" has stayed relevant and a symbol for a stronger meaning. This saying has allowed something like true love to stay light and positive and to be spoken of with catchy phrases. This line is also said by Noah which catches the audiences attention because it is the main male character showing strong emotions. It is him saying how powerful their love is. Along with being a strong indicator of the love he has, the saying has become humorous too. People on the internet claim how because of this movie they want to be a bird.
Implications 
Although this movie is 16 years old this is still a very relevant piece of popular culture. It is considered a, "classic chic flick movie." People turn to this movie when they want to feel the ups and downs of a love story and I do not think that the hype behind this movie will die down anytime soon.