Emma Beckett, designer
Wade Lough, Chris Register and Amanda Christensen, faculty advisors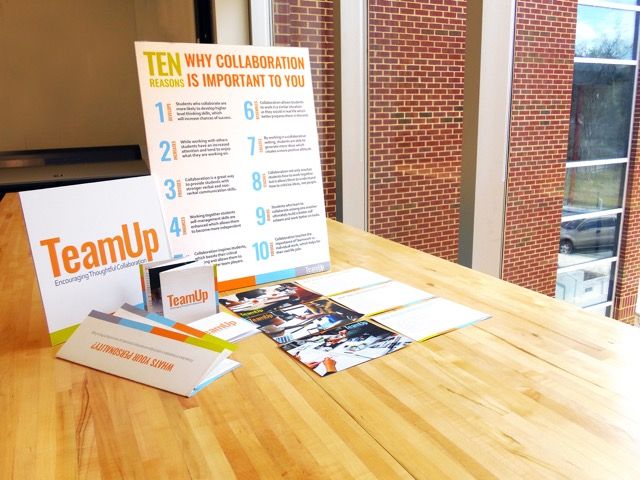 The thought of working with another person on an assignment or project is a very daunting thing for some people. A good majority of students who enter college have yet to work with other individuals and collaborate with them in such a way that will prepare them for the real world. Future employers look for certain traits and qualities in a candidate. One of those traits is the ability to work and collaborate with one others while utilizing good interpersonal skills. My senior project is targeted at educating students the importance of collaboration along with its many benefits. My project also is meant to be encouraging to students and move them to a place where they are comfortable with the idea of collaboration. In order to do this I created the campaign TeamUp: Encouraging Thoughtful Collaboration. This campaign is meant to provide students the necessary information on collaboration so they get a better understanding of what it is and why it is so crucial for future jobs.