Virginia Counselor Association Conference 2014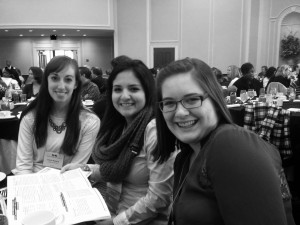 This past November I was able to attend the Virginia Counselor Association Conference held in Colonial Williamsburg from the 20-22.  This conference held some amazing sessions that I appreciated because we had the chance to learn from people in the field with different views and experiences.  The keynote speaker James Lloyd, did a phenomenal job getting people motivated and uplifted; I would love to see him speak again if I had the chance.
The sessions that I went to were very diverse in their topics.  Some of them talked about mindfulness and the importance of maintaining an awareness of one's mind and learning to remain in the present instead of always thinking about past and future events.  One of the sessions that I went to also had a discussion about Disney characters and how their experiences are related to what happens in the real world.  Some of the stories have to do with grief, some have to do with conflict, and others have to do with differences in personality and how to best relate to one another.  For example, Winnie the Pooh reflects a variety of personalities and how they all learn to get a long is a good lesson.
Finally, the conference in general felt like a vacation.  The first night we were able to participate in a fun event to get to know other counselor's and to have some great refreshments.  We had a reception for the Longwood Graduate students as well at one point so I felt like we were a part of the Counseling field, even if we are Graduate Students.  I was so grateful to have the opportunity to go and I can't wait until next year!
Comments are closed.