One of the things we often hear from you is that our website is a bit outdated. We agree!
We've been working hard to put together a redesign, and now we need your feedback. So click around and let us know what you think! It's still a work in progress, so pieces, like the guides, haven't been fully updated yet.
We will incorporate your ideas this summer. While the website may undergo design changes between now and when we go live, we're especially interested in if you can find the content you need.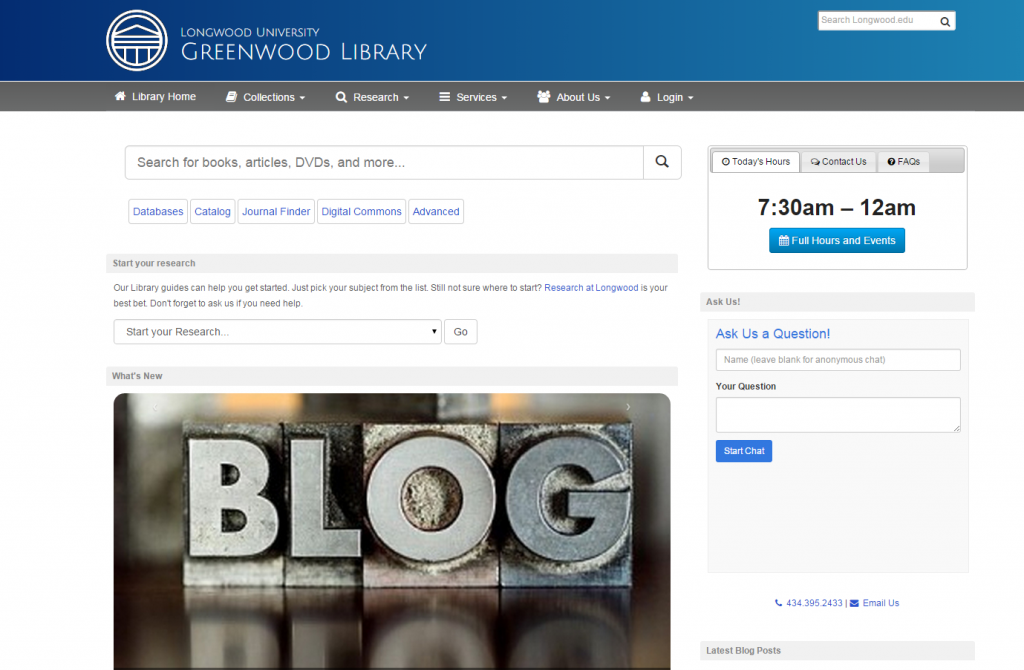 Quick facts:
URL of beta website: http://longwood.beta.libguides.com/home/
Estimated date it will go live? Sometime the first week of August, before the Fall semester begins.
Does it work on tablets and phones? It is responsive, meaning it is meant to work on all screen sizes.
How can I give feedback? Fill out our feedback form for anonymous feedback. If you'd like a reply, please email your feedback to libweb@longwood.edu.