When trying to find something to do as a college student that isn't too expensive is a little tricky. Sometimes you have to get creative and go back into your childhood memories and recreate them. One day my friend Bre and I were thinking of things to do. An idea quickly came to mind. When I was younger I always enjoyed the occasional trip to the roller rink. So we decided to take a little trip to Ashland Skateland.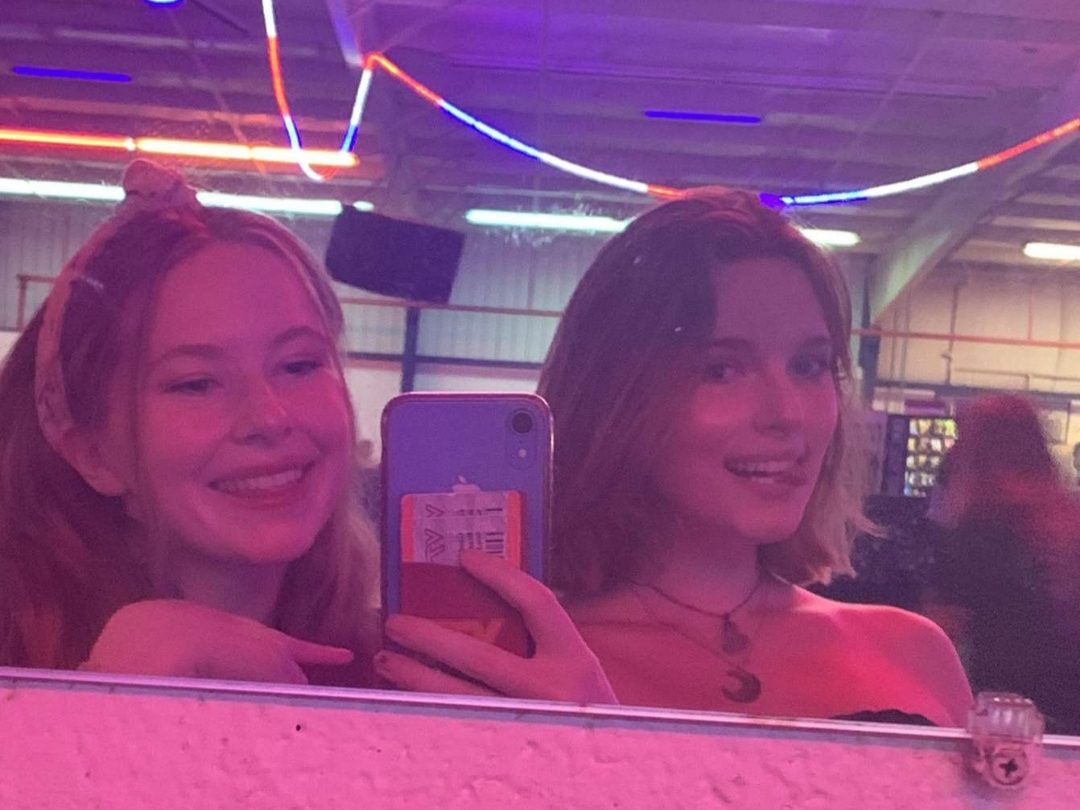 Bre and I took a quick mirror photo under the dream-like lights
Located at 516 N Washington Hwy, Ashland, VA 23005 it only costs about $6 upfront as an entrance fee. Then if you don't have a pair of your own skates they offer rentals as well. The rental skates cost around $10 making it a decently cheap girl's day out. They offer two different types of skates. One is inline which below is seen on me on the right and then there are the quads that are seen on Bre on the left. I personally prefer the inline I quickly noticed when I originally put on the quad I would fall more often so I switched to inline and I was able to skate a bit more smoothly.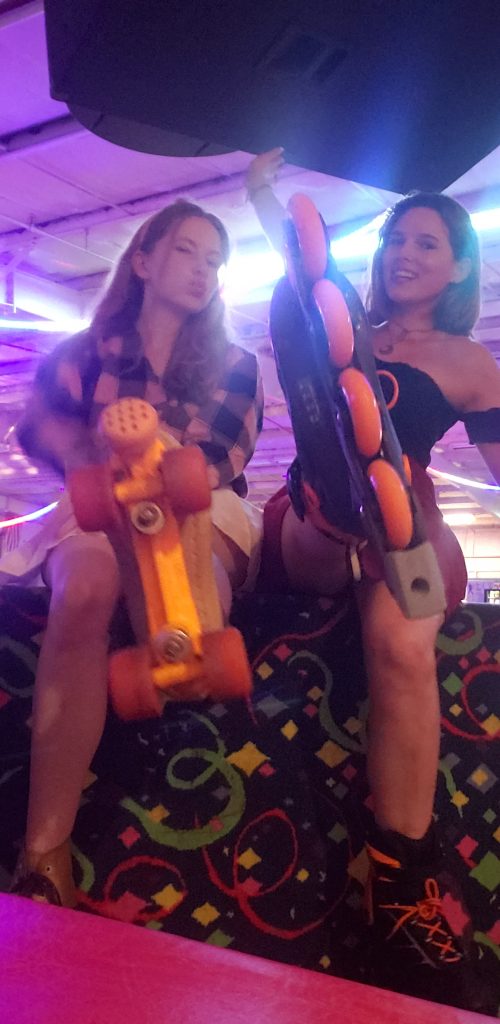 We had a lot of fun recreating old childhood memories of facepalming on the hardwood floors. There was music and they also did the hokie pokie! They also had a concession stand where they offered a variety of quick snacks and drinks for the in-between sessions of the utter chaos of nearly slamming into the side walls while trying to keep balance. In doing so I realized I am awful at skating but it was overall a lot of fun! Outside of public skating, they also have times for private parties and adult skate nights every Monday from 7:30pm – 10:30 pm. While there I also noticed some kids were having birthday parties as well. The birthday parties are a lot more expensive. They cost around $135 for 10 guests including the birthday child. I know birthdays here are intended for children but I'm going, to be honest, I would probably go celebrate my birthday there just because of how much fun I had.
Bre and I mimicking the scene in titanic while trying not to fall down
Also, quick tip when going rollerskating. Do not wear a skirt even if you feel cute in it. I learned this the hard way that night. Unfortunately while skating I proceeded to faceplant and my skirt went up. I can still remember Bre quickly trying to skate towards me to cover me. I'm not sure which was more amusing me laying there as the realization a room full of people just saw that or Bre trying to get to me and not end up falling on her face in the process. If anything, be smarter than me in this situation. Wear shorts underneath to save yourself from the embarrassment that happened to me.