Amanda Rising
This user hasn't shared any profile information
Posts by Amanda Rising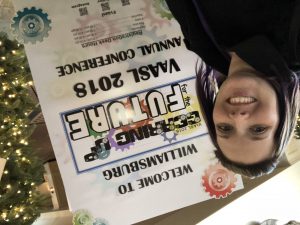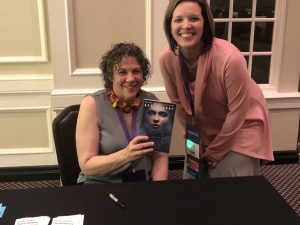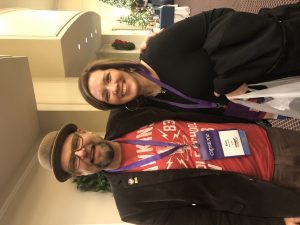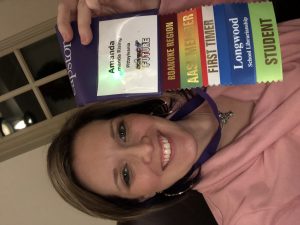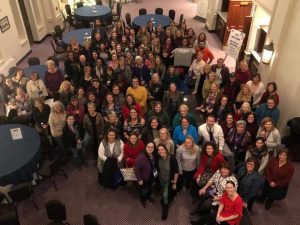 (Sorry about the crazy pictures…they wouldn't rotate for some reason!)
From November 29 through December 1, I had the great opportunity to attend the Virginia Association of School Librarians (VAASL) 2018 Annual Conference in Williamsburg, Virginia. The event was held at the historic Williamsburg Lodge right in the middle of colonial Williamsburg. The conference was my first of many (hopefully) as an aspiring school librarian. Perhaps I will BE a school librarian in my district by the next time I attend!
I was able to travel with a fellow alumni, Ashley Barker, who is the school librarian at my school, Tunstall Middle in Pittsylvania County. She goes every year, and she was excited to be able to bring me along and show me the ropes. The weekend was jam-packed with classes and large group sessions where we could hear from Virginia librarians and authors. One of our main group sessions was with Leslie Preddy, librarian and co-editor of School Library Connection. She spoke to us about maker spaces and how to make our libraries more exciting. During the other main group session, author Alan Gratz spoke to us about his novels and how he came to be an author. He was also around all day to sign his books. We also had a dinner where librarians throughout the state were honored, a School Librarian of the Year was awarded, and we heard from author April Henry. She is known for her mystery/thriller young adult novels, and she was fascinating.
Attending this conference taught me so very much. I was given useful, applicable tools to use in my classroom as a teacher and as a future librarian. I went to sessions that taught us how to set up a Battle of the Books and an effective book club. I learned how to help my special needs learners in the reading classroom. Librarians and professors showed up the most valuable web sites for teachers and librarians, and those chosen by the AASL for usefulness. I was inspired to come back to my classroom and emphasize all that I learned to help my students be more successful in their reading, but also in school in general. I also heard what it takes first hand to make a library an interactive learning space that helps the entire school, including faculty and staff.
I hope to make this conference an annual event to stay up on the newest developments in the school library, and to network and stay in touch with other librarians that want the best for their students just like me. Thank you so much for the opportunity to go!
Amanda Rising's RSS Feed