Attending VAASL
What a wonderful weekend at VAASL! I never imagined that the conference woul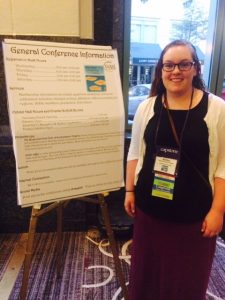 d be as large as it was, but I am so glad it was! Through the conference, I was able to connect with not only my current classmates whom I am only able to see during classes a few times a semester, but also with other students in other programs around Virginia, as well as current school librarians. The sessions were incredibly informative, including sessions about coding and robotics, current trends in school libraries, and digital citizenship. The most interesting thing that I learned at VAASL was that school librarians are beginning to be featured in school administration's professional publications. This is something that has not happened a lot in the past and is incredibly important for the future of schools librarians. The world of school librarians is changing so drastically, I cannot wait to attend VAASL next year to see what has changed!
– Ashlyn Fairlamb-Mason
Comments are closed.