American Speech Hearing Association Convention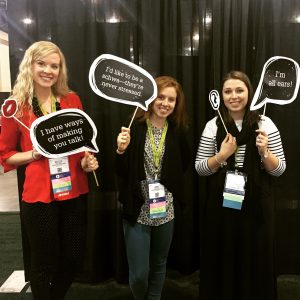 This past weekend, at the annual American Speech Hearing Association (ASHA) Convention in Philadelphia I had the privilege of presenting two posters. In-between presenting my posters, I had time to go to multiple sessions, explore the overwhelming exhibit hall, talk to future possible employers about my professional interests, and even explore some of Philadelphia. It was inspiring and exciting to be surrounded by so many energized people who share the same interests I do. It was also encouraging to listen to experienced professionals talk about specific articulation therapy targets that I struggle treating at my externship placement. I learned new strategies to help 3rd grade and older students acquire the challenging "r" sound. I look forward to implementing these new strategies with my clients. I will be sure to attend the ASHA convention again in the near future!
Comments are closed.