2016 VAASL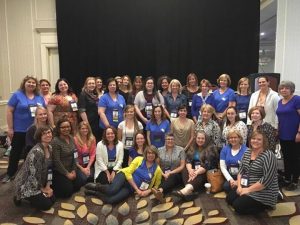 This was my first time attending VAASL and it was a super experience!  I loved meeting other librarians from the county in which I work as well as other librarians from the state.  Each session I went to was stupendous! What a wealth of knowledge and expertise there is amongst this group of people.  My big take away from the conference are ideas of how to get Maker Spaces started in my own library, but I also received some realistic feedback of some challenges I may face when first starting with Maker Spaces.
I had a great time at the Longwood reunion.  How fun it was to see how many people went through Longwood's SLIB program.  The tribute to Frances was so sweet!  She has been such a treasure to me as I have gone through the SLIB program. She will be missed.
This conference allowed me to learn more about my profession, gave me new ideas to implement and time to fellowship with colleagues.  I will definitely be attending VAASL next year.
Comments are closed.