Virginia Counselors Association Convention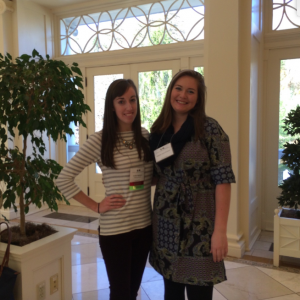 I recently had the opportunity to attend the Virginia Counselors Association Annual Convention for the second year in a row. The convention was held at The Homestead in Hot Springs, VA. At the convention, I attended several sessions on topics such as bully prevention programs, non-suicidal self-harm, overcoming tragedies, using students as leaders in counseling, having a growth mindset versus a fixed mindset, how counselors and attorneys work together, and using board games and computer games in counseling. The keynote speaker, Sherene McHenry, delivered an inspiring and informative address on love languages and how we can use them to strengthen relationships in both our personal and professional lives.
Aside from learning and expanding my counseling knowledge, my favorite part of the convention was networking with classmates, alumni, and professors from Longwood, along with my internship supervisor and other colleagues and professionals. Once again, the Virginia Counselors Association Convention left me feeling refreshed and even more excited and prepared to begin my career as a professional school counselor.
This entry was posted by Kristin Madison on December 1, 2015 at 1:55 pm, and is filed under Counselor Education. Follow any responses to this post through RSS 2.0. Both comments and pings are currently closed.
Comments are closed.