Bringing the news to Longwood University since 1920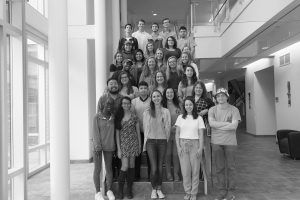 In the three years I have been a member, I've watched The Rotunda expand in members and develop from a traditional black and white newspaper to a modern news magazine. With my Photo Editor position, I have learned important leadership skills. My staff is currently around 8 people. I plan and lead our monthly staff meetings outside of our general Rotunda meetings. I have learned how to give helpful feedback to my staff about things they are doing well and the things they need to improve on. I work closely with the editors in other sections, as we often communicate with them about the photos they need every week. I also collaborate with the Layout Section and we decide which photos will be going into the editions every week.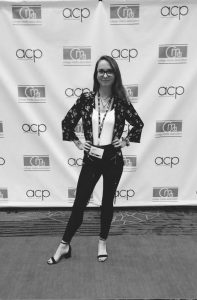 My responsibilities as Photo Editor include:
Assigning photo tasks to staff
Managing staff
Taking photos
Editing photos
Setting up our staff meetings
Making sure deadlines are met
Keeping active communication with staff about progress
Upholding expectations for the section
Last Fall, I was given the opportunity to go to Dallas, TX with three other Rotunda members for the Associate Collegiate Press (ACP)/College Media Association (CMA) Conference. It was an amazing, unforgettable experience! I was able to network with professionals in the field and go to speakers about photojournalism, graphic design, and ethical work in photography and journalism.