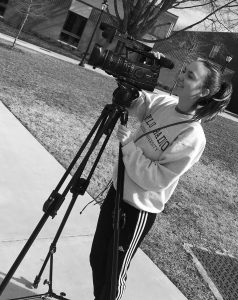 I have always had a love and fascination for cameras. As a kid, I received a small, blue point and shoot camera as a gift. This camera helped me find my enthusiasm for photo and video. My friends and I would film skits on it and I would then edit the footage using the default video editing program on my family computer. I would have never imagined having the chance to work with DSLRs and 4k cameras like I do now.
I've spent most of my life living in both Chesterfield County and Beaverdam, Virginia. In rural Beaverdam, I lived on a cow farm with my family. My family then moved to Chesterfield, where I started and finished high school.
I chose to go to Longwood University because of the small size of campus and the unique traditions. I've considered Longwood to be my home since coming here freshmen year. Another reason I chose to attend Longwood was for the Communication Studies Department. Working with my peers and dedicated professors in my major has helped me develop better communication and collaboration skills. I enjoy being apart of the "COMMunity", as we call it. This major has given me so many opportunities I never dreamed of having.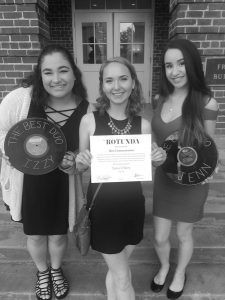 One of those opportunities is The Rotunda Newspaper. From the start of my first semester, I joined the newspaper as part of the photography staff. After a year, I ended up becoming the editor for the photo section. This role has taught me leadership skills, like how to give constructive feedback and communicating with my staff. Some of my duties are: managing a staff of 8-10 people, assigning photo tasks to my staff, taking and editing photos, and planning our staff meetings. For more details on my role in The Rotunda, please click here.
Along with photography, I am very passionate about video editing and storytelling. In my courses, I am learning how to film and edit videos to tell a coherent story. I am very detail orientated when it comes to editing videos using Adobe Premiere CC and Final Cut Pro. This is something I find a lot of joy in doing. I love planning the piece I'm going make, getting all the materials for it, and then making it come to life as the final project.
I am also apart of WMLU 91.3 FM, Longwood's campus radio station, where I have a show called "T-Squared" every week with my co-host, Travis. WMLU puts on an event every spring semester called Bandfest. The past two years, I have worked with the events committee to help plan and organize Bandfest. I have also designed the posters for both years using Adobe Photoshop CC.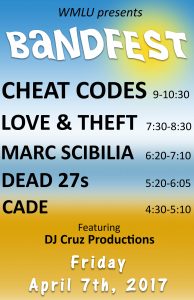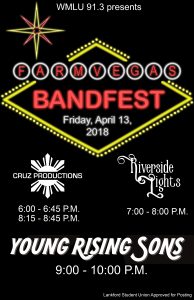 Currently, I am the Treasurer for the Nu Epsilon chapter of Lambda Pi Eta, the Communication Studies honor society. I am also the Director of Membership for the Gamma Lambda chapter of Alpha Gamma Delta.
After I graduate in May 2020, I would like to work for a company or organization with similar values as myself, such as credibility, inspiration, and open-mindedness.