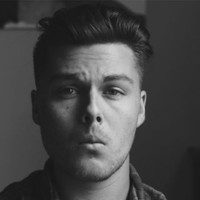 My name is Jake Joseph and I am currently a senior at Longwood University. I am majoring in Communication Studies with a concentration in Digital Media. My goal is to become a photographer and Social Media manager for a small business and develop a brand for that business.
I grew up in Montpelier, VA which a small town just north of the city of Richmond. I live with my mom and dad and have two siblings.
I grew up in a home filled with artistic expression. My dad is a principal at Beaverdam Elementary School, while also the lead singer and guitarist for a rock 'n' roll cover band. He is one of my biggest inspirations in my life not solely because he's my dad, but he is the one who really allowed me to explore my "right-brain" type of thinking. Through poetry, drawing, music, photography and teaching my dad has taught me to never stop wondering. There is not a rule book somewhere that says that this is what art should look like. Art is never finished. There will always be some underlying question that says, where-to next?
I have always loved art. Not in this introspective, "looking at paintings through my monocle while sipping wine" kind of way, but true appreciation. I consider myself an artist, but not because of the end product. You cannot have appreciation for the destination when you have no recollection of how you got there. This is how I see art. I understand that there is a struggle, challenge, emotion, frustration, and so much more that goes into every piece of art. And that is what makes you a true artist.