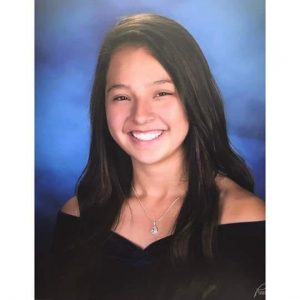 My name is April Escobar. I am a a current Longwood University student as a junior. I am majoring in Criminal Justice with two minors of Spanish and Sociology. During my free time at Longwood, I am committed to the Longwood women's rugby team.
I grew up in Northern Virginia in Loudoun County since the 1st grade till I graduated high school. I lived in the mountain area of Northern Virginia and learned to love the outdoors.
A few personal hobbies of mine are playing sports, from high school I have been really involved in different kind of sports. I have played soccer for many years in different positions. Then later focused on playing basketball. When I got into college I played a sport I was not familiar with which is rugby. Another hobby of mine is playing the violin. I have played since I was a young teenager and today, I love to continue playing it. Hiking and being in the outdoors is another favorite hobby of mine. I spend a lot of time outdoors, playing sports, climbing, and hiking through the mountains.