As someone who works out everyday and plays field hockey for a living, what I am wearing plays a huge roll in my performance. Working out has really impacted the world since COVID hit because people wanted to find something to do while quarantined. Because of the spike in working out, workout clothes because a necessity for even to get, either to workout in or do everyday tasks. Being an athlete, I have always tended to buy workout clothes but more recently have I started really getting into buying them and finding which ones make me feel most beautiful but also comfortable. Personally, I have always been a huge Lululemon fan and always will be, my family is also big fans and we all wear it probably daily. Although the brand has amazingly well made clothing and many different styles and what not, the brand overall is pricey and out of budget for some people. Yes, the product is worth the money, but it definitely can round up depending on how many items you get.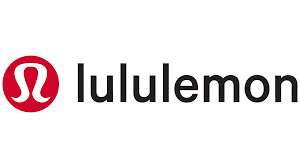 While searching for new workout and athleisure clothing that is a reasonable price and good quality, not at the price as brands like Lululemon but has the same quality and is not tacky, I ran into Gymshark. A company I was familiar with hearing about, but had never bought from, so I thought why not give it a try and I bought a matching top and short set. From a teen perspective I see a ton of girls my age wear matching workout sets all over social media like instagram and TikTok, but I never really wanted to spend the hundreds of dollars on a matching set from Lululemon. While looking at Instagram one day a really cute ad came up of a super chic workout set and it was from Gymshark. As any person would do, I immediately clicked on the ad and it took me to end up scrolling though the website looking at everything. The pricing was great, in the $30s for somethings and even cheaper, I found a pair of leggings I really liked a long with of course a matching long sleeve and biker short set. The shipping didn't take long at all and the process was very easy. The order finally shipped to my house and I instantly tried everything on and it all not only fit amazing, like the size chart said, but the quality was also amazing.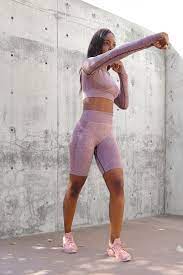 For someone who has a very athletic body shape for a girl, I have always been insecure about what I wear especially to the gym. I had never work a tight set like this to the gym, only at my home gym, but once I tried the set on I felt amazing. The different styles, patterns, colors, everything that they have they make sure that matter the body type it will flatter your body. Thats exactly what I did, I also ended up turning my friend both girls and boys onto the company and they all enjoy wearing the clothes. Workout clothes being intended for working out it is very important that they are good quality and thats early what these are they just aren't at an outrageous price.