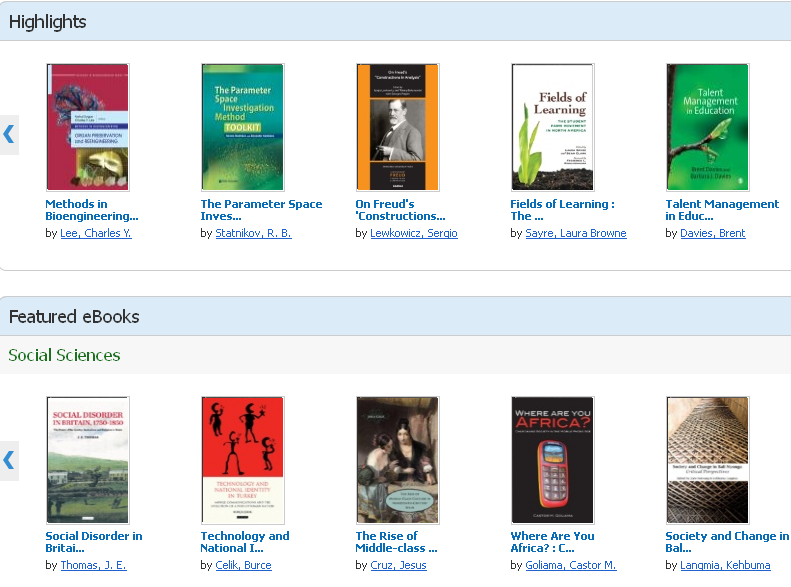 Access and download over 70,000 e-books in the Greenwood Library's Ebsco E-Book Collection, a comprehensive selection of nearly 70,000 e-book titles in all core subject areas including social sciences, humanities, science, technology, medicine, and the arts.
Finding E-Books
With OneSearch, limit your search to e-books using the "Source Type" option on the left-hand side.  Or browse only the Ebsco E-Book Collection.
Any books that have the links seen below are available for online access or download to computers, laptops, Nooks and some mobile devices.
For more information about downloading, please see the E-Books guide.