BUFFALO CREEK WATERSHED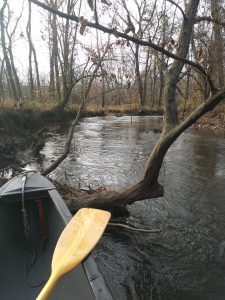 Buffalo Creek is a 4th order creek that enters the Appomattox River near Farmville Va (Prince Edward County). The Buffalo Creek watershed is primarily forest and low intensity agriculture.
WHAT WE COLLECT IN THE BUFFALO CREEK WATERSHED

WATER
In the upper portion of the watershed, we are collecting physical and chemical data from two ponds.
Chalgrove Lake
Chalgrove lake is a eutrophic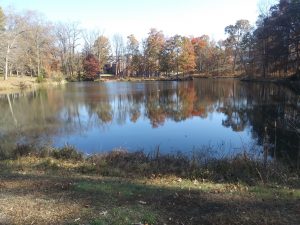 headwater pond located on the campus of Hampden Sydney College. The pond is approximately 4 m deep and our sampling sonde is located at a depth of 0.7 m near the center of the lake.
Via Sacra Pond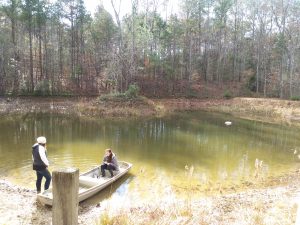 Via Sacra Pond is a small, shallow (1 m deep) pond with no permanent inlet or outlet streams in the headwaters of Buffalo Creek.  Our sampling sonde is located near the center of the lake at a depth of 0.4 m.
Both ponds have outlet connections to Hudson's Branch which drains into the second order portion of Buffalo Creek.
ATMOSPHERIC