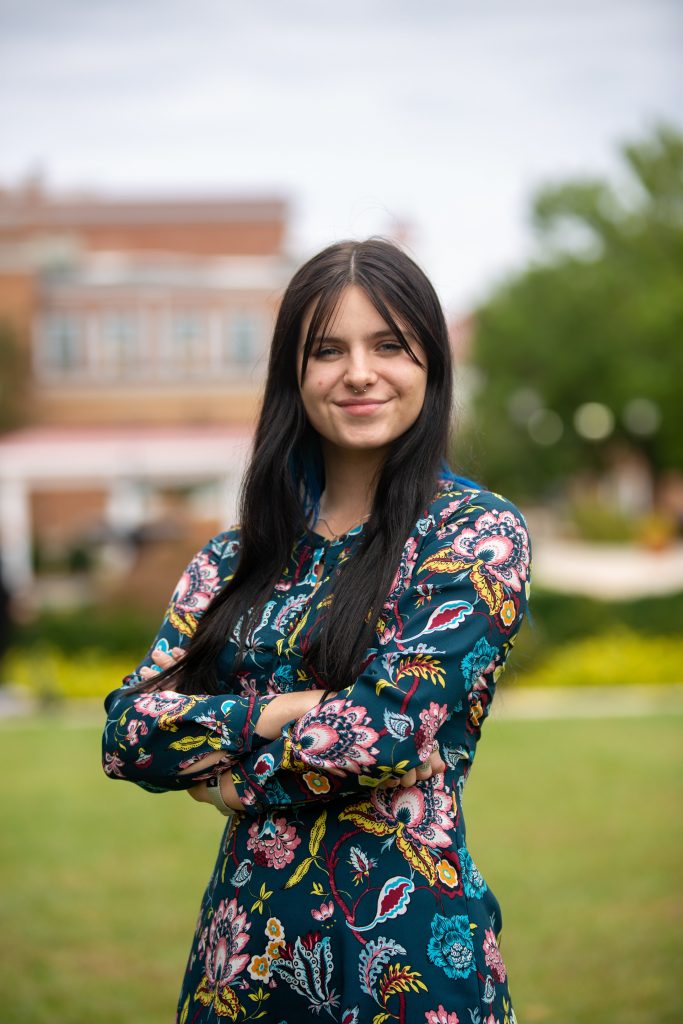 My name is Davice Madelyn Jones and I am a senior Biology major with a Chemistry minor.
I am determined, initiative driven, creative, and interested in pushing the boundaries of current standards. As well as a scholar who is passionate about being a strong contributor to the community and the environment. I am actively pursuing a career as a dentist in underserved areas of the world. I am confident that combining sustainable everyday habits into the world of dentistry will forward the field actively while reducing the carbon footprint.
I have been named Deans list for 5 semesters and President's list for one semester. I am actively involved on campus through Student Government Association, Alternative Breaks, and Women in STEM. I spearheaded the initiative to have a hammock grove on campus with access to free hammocks for the use of the entire campus. I spend a lot of time there when the weather is nice either studying or reading a book for leisure.