You will be learning from and networking with industry experts with experience in planning in the United States and abroad.   These professionals represents a broad array of event planning industries – entertainment, industry trade shows, hospitality, corporate meetings, non-profit events, and government.
Speakers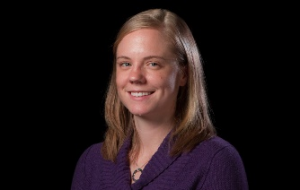 Berkeley Burgess is the Manager of Operations and Administration for the Jack Kent Cooke Foundation, an educational non-profit headquartered in northern Virginia.  There she is responsible for the day to day functions of the foundation's administrative staff, facility oversight, and project management. Berkeley joined in the foundation in January 2006 as an event coordinator, working in that capacity until April 2017.  As the event coordinator she was responsible for all event logistics for the foundation's summer, local, regional, and thought leadership conference events.
Berkeley earned her Master of Tourism Administration from The George Washington University in Washington, DC in December 2009. She also holds the Certified Meeting Professional designation (CMP) as, one of the top credentials in the meetings and events industry. For her undergraduate education, she attended Longwood University in Farmville, Virginia, and received her B.A. in Communication Studies with a minor in Sociology.
Visit Berkley's LinkedIn profile.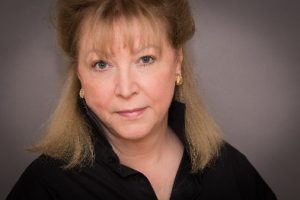 Peggy Disney has extensive professional experience in corporate communications and marketing with 25 years of working in diverse industries, including retail, telecommunications and construction materials. She has worked with large publicly-traded companies as well as small trade associations and, as a result, has managed multiple and complex projects from concept to completion.
Peggy began her career as a special events coordinator for Macy's-acquired Hecht's department store in its public relations department. She handled in-store appearances for Elizabeth Taylor, Cher, Tom Cruise, Adam West and Darth Vader, just to name a few. She would eventually become vice president of the division.
Later, in her various positions, Peggy served as a liaison in coordinating corporately sponsored programs for distinguished national institutions including The John F. Kennedy Center for the Performing Arts, The National Gallery of Art, The National Building Museum and the Smithsonian's National Museum of Natural History.  In her most recent full-time position as associate vice president of communications for a trade association in Northern Virginia, she managed all internal communications activities and media relations.
On Sept. 5, the American Peanut Council named Peggy as their new membership and marketing manager. She received a Bachelor of Arts in Psychology from the University of Maryland and an MBA, with a concentration in marketing, from Trinity Washington University.
Visit Peggy's LinkedIn profile.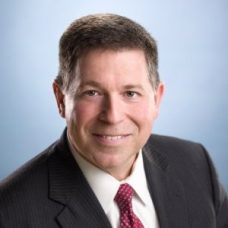 John Shideler is a tenured hospitality professional working with some of most well-known and respected four and five diamond resorts in the country – Disney Resorts and Colonial Williamsburg.   During his twenty-five years with Colonial Williamsburg, he served as General Manager of the luxurious four-diamond, four-star Williamsburg Inn; Director of Food & Beverage for Colonial Williamsburg Resorts overseeing all outlets and more than 45,000 square feet of conference space; and Operations Manager of the Williamsburg Lodge and Conference Center.  John also oversaw the $88 million-dollar renovation of the Williamsburg Lodge and its 323 guest rooms and conference space.  Prior to Colonial Williamsburg he served as Food & Beverage Manager at Disney World's Grand Floridian Resort & Spa overseeing the food and beverage outlets and delivering cultured services ensuring the overall Disney Experience to his guests.  John is known and respected for his ability to build exceptional teams that deliver superior performance.
John joined Cornerstone Hospitality in 2016 to assume the helm of the Virginian Hotel, a Hilton Curio Hotel and historic hotel property in downtown Lynchburg.  This property is currently under development and is expected to open in the Spring of 2018.  As General Manager of The Virginian, John is responsible for pre-opening development of the operations of the hotel and post opening oversight of purchasing & supply management, finance, communications, HR & training, technology and guest & conference services.  This property will deliver a four-diamond experience in a boutique hotel setting offering 115 guest rooms, 8,000 square feet of meeting and conference space; a restaurant; coffee shop and rooftop venue.
John earned a Bachelor of Science degree in Hospitality and Tourism Management from Virginia Tech and is a certified General Manager by Hilton Management Services.  Over the last five years, he has served on Virginia Tech's Hospitality and Tourism Management Advisory Board.
Visit John's LinkedIn profile.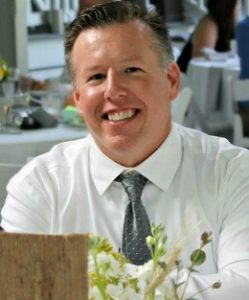 Tim Vaughn is an experienced Client Solutions Manager with Freeman and a strong business development professional with a demonstrated history of working in the events services industry.  In addition to being the account lead for the 2016 Vice Presidential Debate, Tim has served as the lead account executive for the NFL account team(including the Super Bowl, Pro Bowl and Draft), Oprah hosted live events most notably the OWN Studio's "Super Soul Sessions", the United Nations (UN Women) and the U.S. Department of State. He has lead the planning team for multiple music tours in arenas across North America in addition to the Dove Christian Music Awards.
In addition to sports and entertainment Tim is the lead account executive for multiple corporate accounts including Sanofi Pharmaceuticals, Victoria Secret, Autodesk, McDonalds and many associations.  Tim's background includes event planning, audio-visual, broadcasting, advertising, video editing and entertainment production management.  He is the senior executive for many global accounts and manages events around the world. In addition to continuing education in event focused training Tim earned his associate degree in Computer Aided Drafting & Design with an emphasis in architecture from Phoenix Institute of Technology and a Bachelor of Science in Design focused on architectural studies from Arizona State University.
Visit Tim's LinkedIn profile.
Program Moderator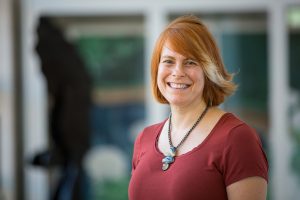 Dr. Naomi Johnson is an associate professor and chair of the Communication Studies program at Longwood University.  She teaches courses in Public Relations, Organizational Communication, and Research Methods.  As chair, she has developed numerous student and alumni affairs, including a Student-Alumni Career Exploration Conference, and various networking, social, and educational events.  She is responsible for 250 majors and minors, course scheduling, and other administrative responsibilities.
Her research has been reviewed in The New York Times, Newsweek, NPR, The Richmond Times-Dispatch, and other regional media outlets.  Prior to becoming a professor, Dr. Johnson served as a District Manager for CMD Group (now ConstructConnect), a construction news publication, in which she was responsible for up to 8 regional reporting centers with over 100 reporters and staff members.
Visit Naomi's LinkedIn profile.