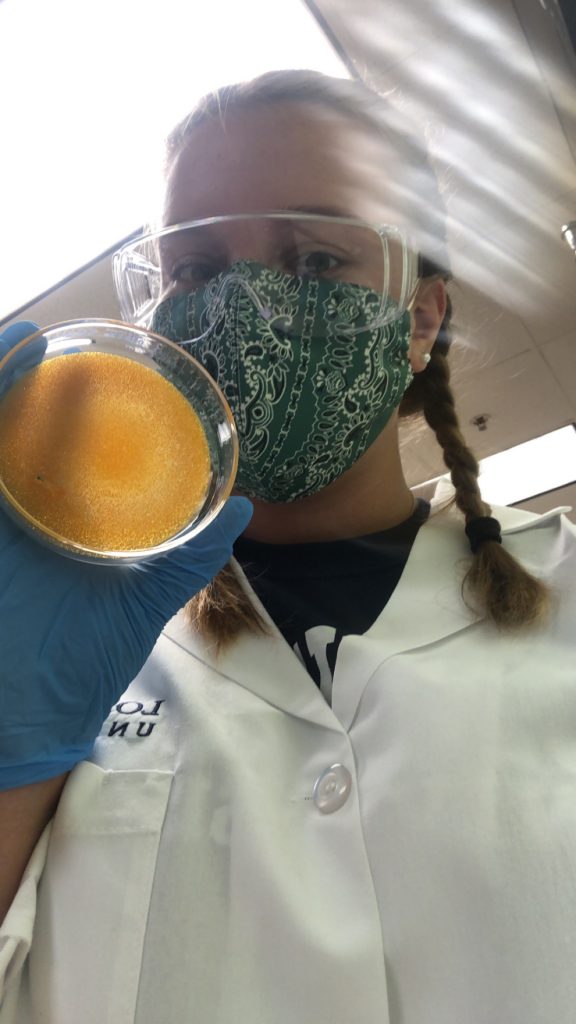 Hello, my name is Kaleigh Beale.  I am currently a junior from Chesapeake, Virginia where I graduated from Western Branch High School. I am a part of the Cormier Honors College and the LIFE STEM program at Longwood University. I am majoring in Chemistry and have a minor in Biology. After graduation, I plan on attending Medical School in order to become a radiologist.
I am passionate about the environment and sustainability. This can be seen in my choice of research topics throughout my college career. My main focus has been plastic pollution but I have also studied wastewater treatment and conservation of keystone species in the Chesapeake Bay Watershed.
I have had the privilege of joining many organizations on campus. I am a member of Alpha Lambda Delta, a first-year honor society, and the National Society of Leadership and Success. I hold the position of Vice President of Operations in the Alpha Chapter of Sigma Sigma Sigma and I am the secretary of the Pre-Professional Health Society. I am also a general body member of the Women in STEM club and Alpha Chi Sigma, a chemistry fraternity.