Margaret Cory from the Special Education master's Program was fortunate enough to attend the 2016 Vice Presidential Debate at Longwood University, as she was one of 101 students to be selected from the student lottery.  She answers our questions about her experience below!
What was it like to be selected?
I actually never thought I would be selected but I figured why not put my name in the lottery. During the lottery I was at home in Chesapeake, so I wasn't there in person. A couple of my close friends were still in town and decided to go to the concert. As my name was called they immediately facetimed me, and I didn't believe them until I got the official email about winning. Overall, I was pretty excited that I was going to be apart of Longwood history.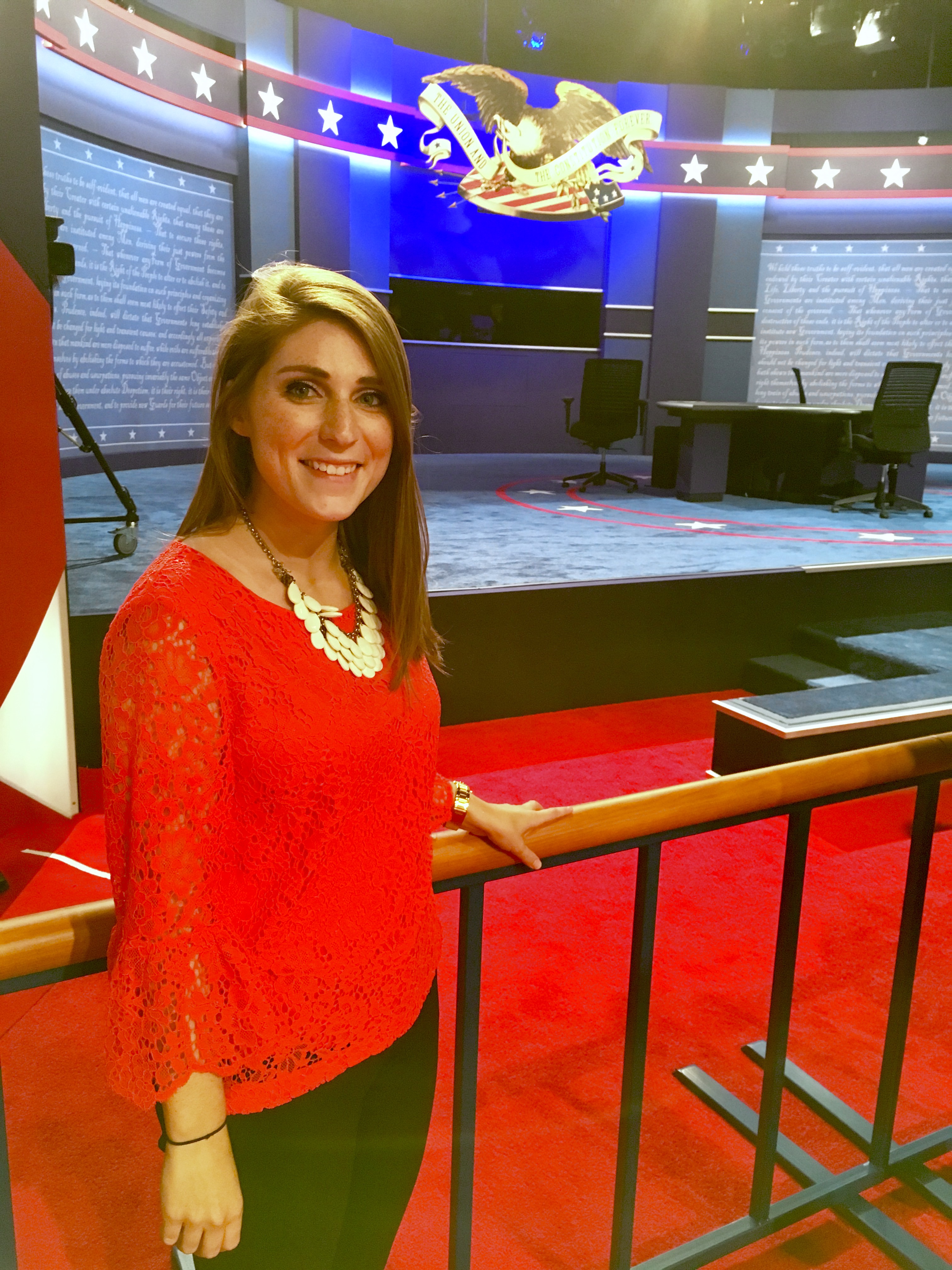 What was your overall experience?
I had a really good experience, there was a lot of waiting around in Bedford. But once we were allowed to head to the debate hall, all the excitement of the debate started to set in. We were in the debate hall for about an hour before the debate actually started. As we waited around, we had the opportunity to talk to some really important people. I had the privilege of meeting the Secretary of Education for Virginia, Senator Mark Warner, and many more. During the debate, I had an excellent seat and could see everything going on. I couldn't stop thinking how cool everything was, so many cameras, and people who I've only seen on TV, were in the same room as me. After the debate, I figured the Vice Presidents would be rushed out, and then we would be instructed as to what to do next. But, we are actually able to say hello and take pictures with the candidates. That was probably my favorite part, and with a little bit of waiting, I was able to take a selfie with Mike Pence and his wife. Without a doubt, the debate will be one of my best memories. It has been really cool to see the debate on social media and major news network and be able to say "I was there!"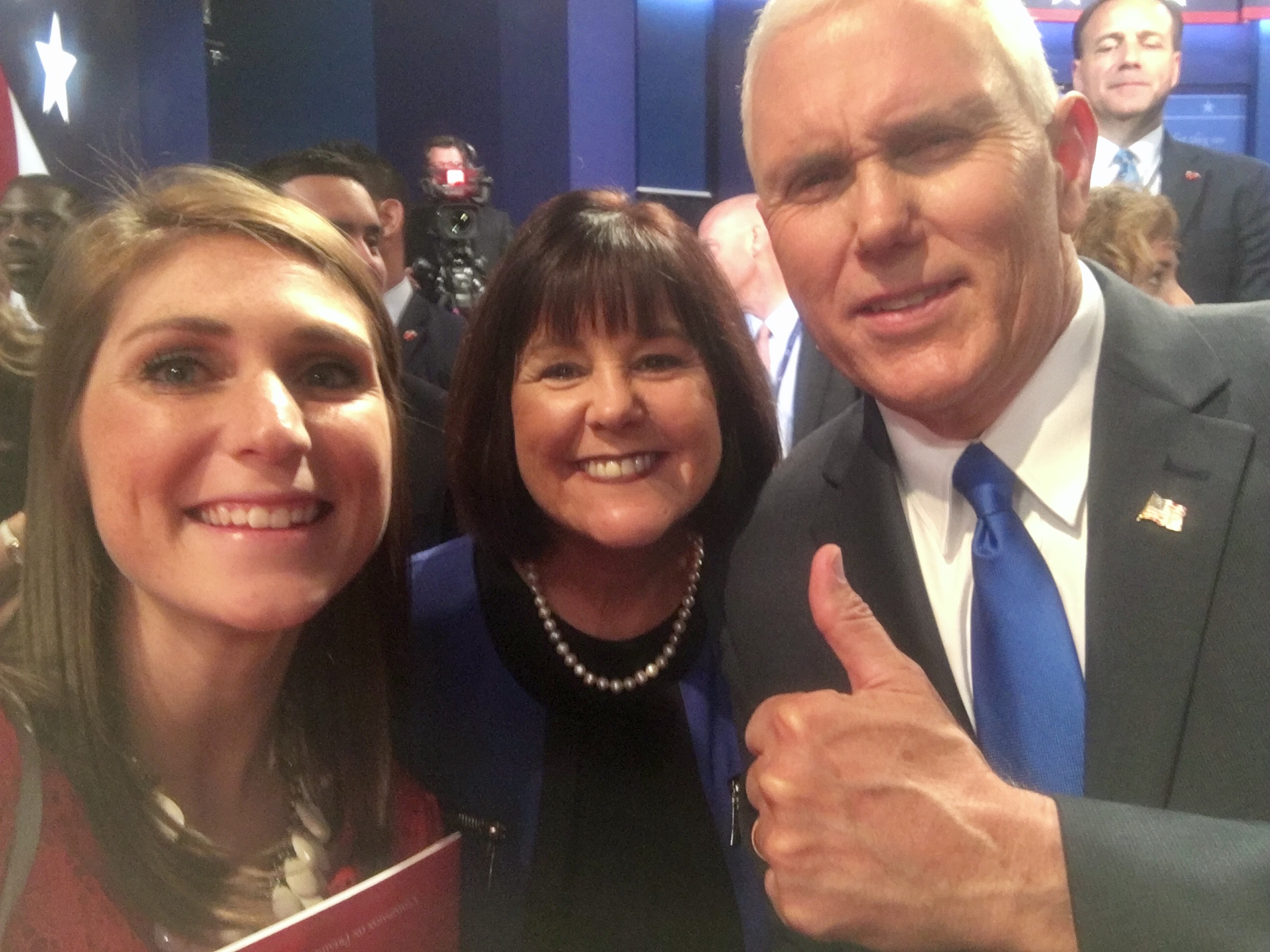 What will you take with this experience when you are working professionally in the future?
I am currently studying Special Education, so I was really hoping to hear the views the candidates had on educational policies, and essentially the job market, as I will be looking for jobs starting next semester.  However, the candidates only really brushed over some issues involving teachers, such as paying taxes. Teachers aren't the only ones who receive a salary from public taxes, but I never really saw it the way Senator Kaine presented it as. One of my biggest take aways that came from the debate, was when we were waiting around in Bedford and the Debate Hall. I had the opportunity to speak to some important people, some education related and some not. In my eyes, a special education teacher is essentially an advocate for students with special needs. To be able to make an impact on my student (in a state-wide, country-wide sense), I need to have the skills and network to do so. A career goal of mine is to become a principal or well-known advocate for students with disabilities. If I want to achieve this goal, I need to have the skills in order to network with people who have the ability to change and create new policies and laws that benefit my students. Having the opportunity to speak the Secretary of Education for Virginia, allowed me to build my network and advocate for my future students.